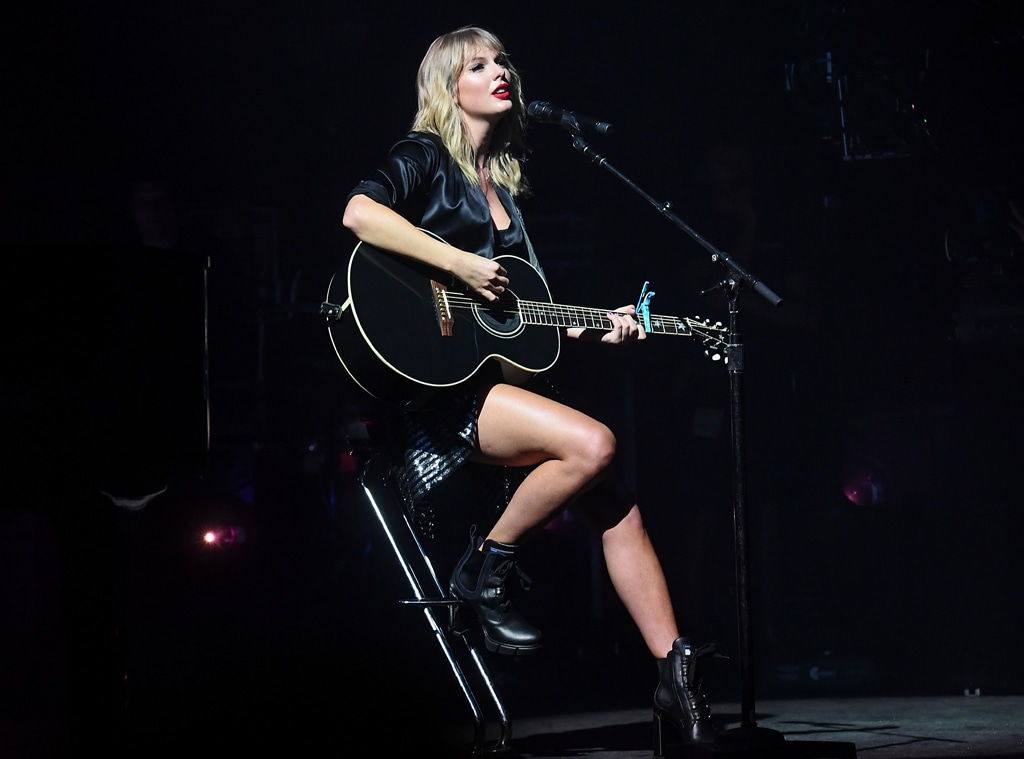 Dave Hogan/ABA/Getty Images
We hope we never lose this, we hope it never ends.
Taylor Swift delivered an incredible concert special for her fans over the weekend. On Sunday night, ABC aired Swift's "City of Lover" show, during which she performed numerous songs off of her latest hit album, Lover. Swift's set also included a number of acoustic performances, to the delight of Swifties everywhere.
One of the songs Swift decided to strip down for the special? "Cornelia Street." During the concert special, Swift brought out her guitar, took a seat and performed the fan favorite song.
"I use songs almost like photographs, so I can go back to a time, to a memory, so I can experience it," Swift said of "Cornelia Street," which is believed to be about the early stages of her relationship with boyfriend Joe Alwyn. The song title is a nod to a street in New York City, where the couple is rumored to have spent time together early on in their romance.
During the concert special, the Grammy winner also performed acoustic versions of "Death By a Thousand Cuts" and "Daylight." For "Daylight," Swift took a seat at the piano to play for the crowd.
"I was thinking about how I'd really like to play some of these songs for the very first time and I was thinking maybe the best way to do it would be to play them acoustic, the way that I wrote them," Swift shared with her fans.
Watch:
See Taylor Swift's Handwritten Note to Nurse on Frontlines
Swift announced the concert special earlier this month during a video message on Good Morning America.
"So, I played this concert in September called the City of Lover show and it was in Paris and it was so much fun," Swift continued. "It was actually a show put together to celebrate the Lover album coming out, and we filmed it! So, that is going to be airing on ABC on May 17."
The concert special, which also featured never-before-seen photos, is available on Hulu and Disney+ starting today. Swift's Lover performances Live From Paris are also available on iTunes now!
You can listen to Swift's acoustic version of "Cornelia Street" above!