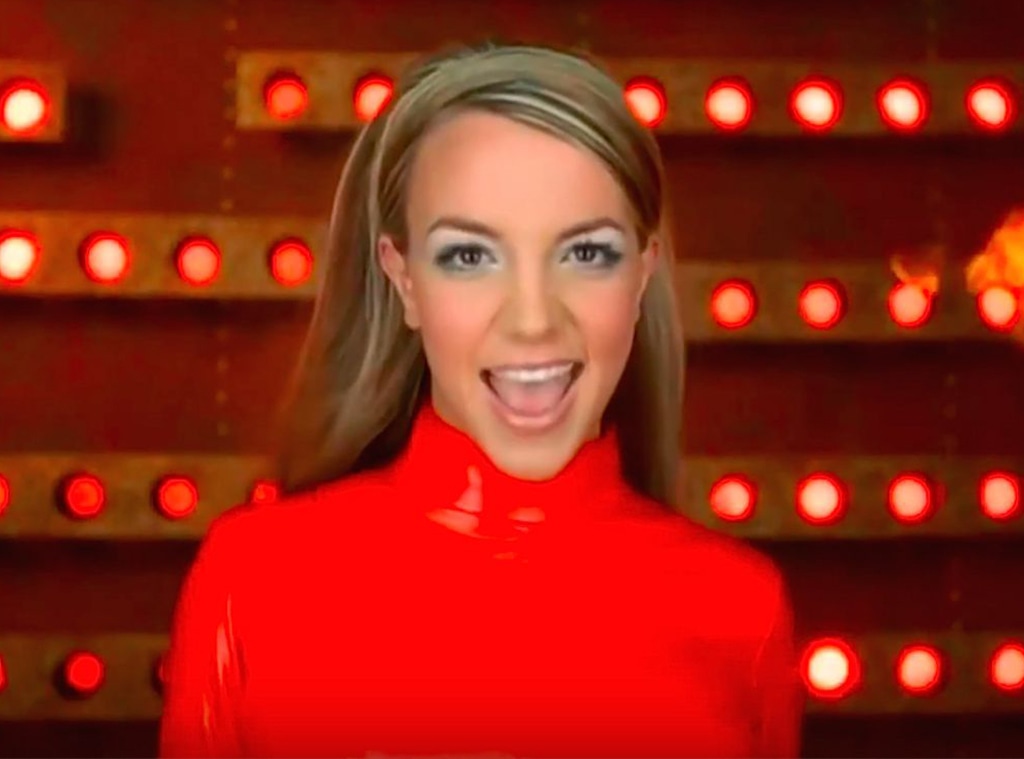 VEVO
Britney Spears almost played with our hearts.
The 38-year-old pop star made heads turn and people swoon when she released her "Oops!… I Did It Again" music video. From the Titanic references to the space-themed set to the epic choreography to her iconic red latex catsuit, the video has since become legendary.
However, the famous body-hugging suit almost didn't happen.
To celebrate Britney's second album anniversary (which just turned 20!), the music video's stylist recently spoke with Vogue to spill all of the fashion tea.
"We wanted everything to be sexy and monochromatic," Estee Stanley told the publication about her and the princess of pop's style vision for the video.
However, Stanley explained that they both struggled to figure out an outfit that would take center stage and act as Britney's main statement piece. The two decided to enlist the help of Michael Bush, a costume designer who was working closely with the songstress in those days.
"It was a last-minute thing to go to him and see if he could make something for us," Stanley recalled of asking Bush for help. "In [the music] world, everybody has to do everything in two minutes, so we knew he could pull it off. And he did."
Not long after that visit, the costume designer created the iconic red latex catsuit... and it was made overnight!
Watch:
Happy Birthday, Britney Spears: E! News Rewind
As some fashionistas know, wearing latex is a commitment.
The music video stylist remembered how much of a trooper Britney was in the skintight catsuit.
"If you put a latex outfit on, you're immediately sweating, and I knew she was going to be dancing all day. I was nervous that she would pass out," Stanley explained. "After one take, I unzipped her, and it literally looked like a bucket of water poured out of this jumpsuit. She had a very intense day, to say the least."
That wasn't the only challenge the princess of pop faced during the making of that video. The stylist shared a technical blunder that happened during the scene where the songstress is lying down and the camera is pointed at her from above. 
"When she was shooting that, a light fell and hit her in the face—a burning hot lamp," Stanley said. "But she was a trooper and went right back to work."
That's just another reason to stan this queen.
Now, if you'll excuse us... we plan to watch Britney's legendary video on repeat.