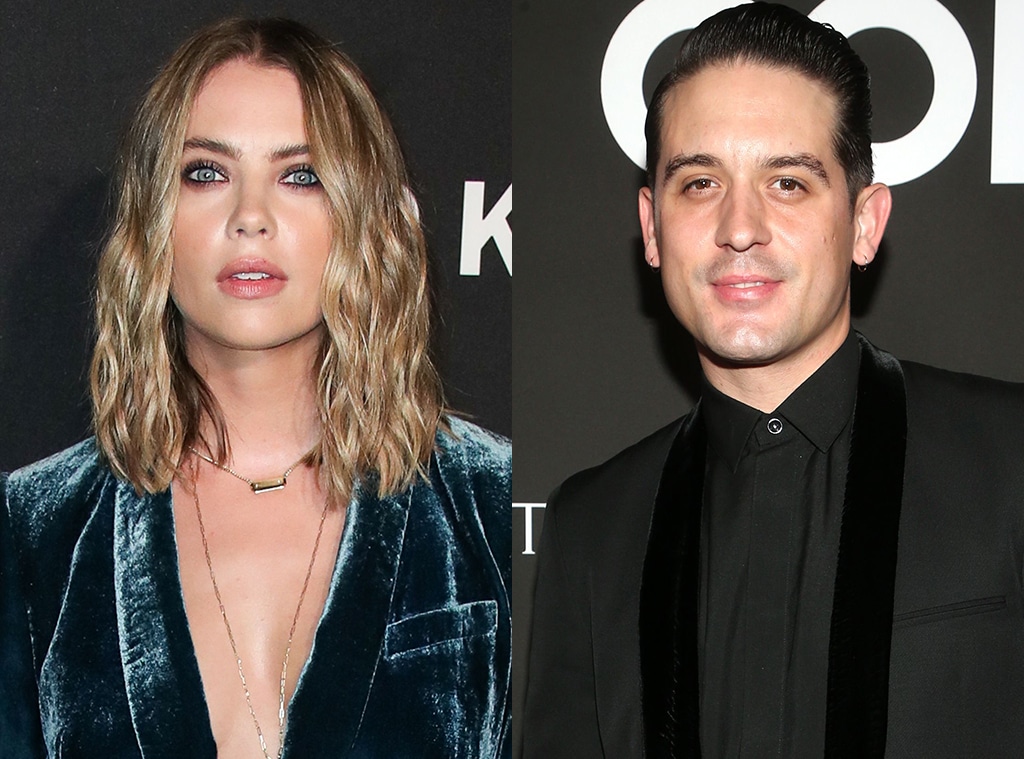 John Photography/Shutterstock, MediaPunch/Shutterstock
Are they or aren't they a couple?!
That's what pop culture fans have been asking themselves this week when it comes to Ashley Benson and G-Eazy. 
After news broke that the Pretty Little Liars star and Cara Delevingne had broken up, the actress was spotted sharing a kiss with G-Eazy after picking up food from a beloved Los Angeles restaurant called The Apple Pan.
But before you call these two Hollywood's hot new couple, you may want to hear our scoop.
"Ashley and G-Eazy aren't dating but are definitely hanging out and having fun right now. It's a good distraction for Ashley," a source shared with E! News exclusively. "They connected after working together recently, but have been friends for awhile now and also have a few mutual friends."
We're told both stars have "carefree attitudes" and are "free spirits." But to call this relationship serious is a bit premature.
"They have bonded over that and really get along. They are both funny and love being chill while sitting at home and laughing for hours," our source shared. "It's definitely nothing serious but they are enjoying time together right now."
Watch:
Cara Delevingne and Ashley Benson Break-Up
One person who isn't bothered by the speculation is Cara. The model recently took to Instagram Stories and urged followers to stop bothering her ex amid the latest romance rumors.
"It's more important now than ever to spread love, not hate," she shared with her followers. "To everyone hating on @AshleyBenson please stop. You don't know the truth, only her and I do and that's exactly how it should be." 
Earlier this month, E! News confirmed that Cara and Ashley had called it quits after about two years together.
A source revealed that the two were officially "moving on" and confirmed Ashley "moved out and is staying with friends."
Fans also noticed that Ashley and Cara took down just some photos of each other on their respective social media pages.
Watch Daily Pop weekdays at 12:30 p.m., only on E!