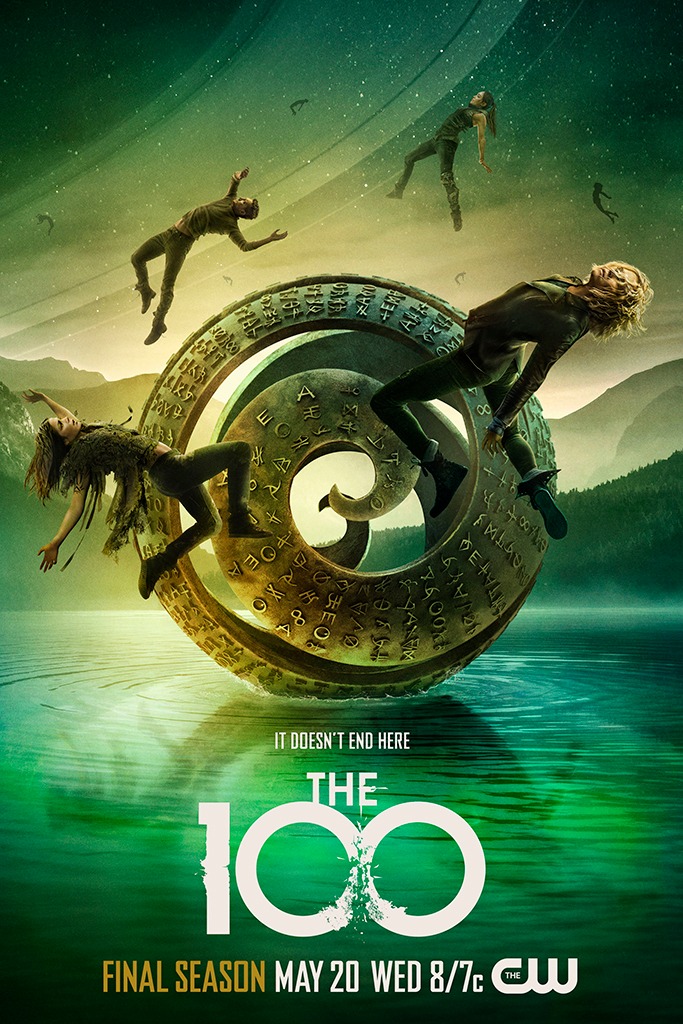 The CW
Things are getting twisty in the final season of The 100. 
E! News has your first look at the season seven key art, and it certainly seems like there's a lot to do with that anomaly that swallowed up Octavia and Diyoza last season. There's a certain green tint to the poster, and everyone's just sort of floating around those weird symbols that showed up on Octavia's back, over a very green lake. 
Then there's also that tagline we've gotta pay attention to: "It doesn't end here." 
That's certainly a choice for a final season. What doesn't end where?! We've got a lot of questions, as we always do with this show, that will hopefully be answered over the next few weeks. What is that green anomaly? Where does it go? What does it have to do with everyone still back in Sanctum? Will we see Clarke go into it? What does it all mean? 
Season six of The 100 ended with Clarke and co. getting control of Sanctum and mostly destroying the Primes and the flame, while Bellamy watched Octavia get stabbed by the adult daughter of Diyoza (who was not even born like three days ago) and then totally disappear. 
Here's what showrunner Jason Rothenberg told us when the finale aired about this green light situation.  
"I think there are indications that this is some type of a portal. I think that we can safely say that time is misbehaving on the other side. Hope comes out in her early 20s, and three days prior, she was a fetus inside her mother's belly still. So that's about the extent of what we can say. I think we can say that the anomaly stone that controls it is somehow a piece of ancient technology that we don't understand, and Gabriel says as much in [the finale]. There's lots of little clues that people can begin to sort of piece together where we may be taking the story in season seven, but it is a huge part of the story of season seven and so I can't really talk much about it."
The 100 returns for its final season next Wednesday, May 20, at 8 p.m. on The CW.