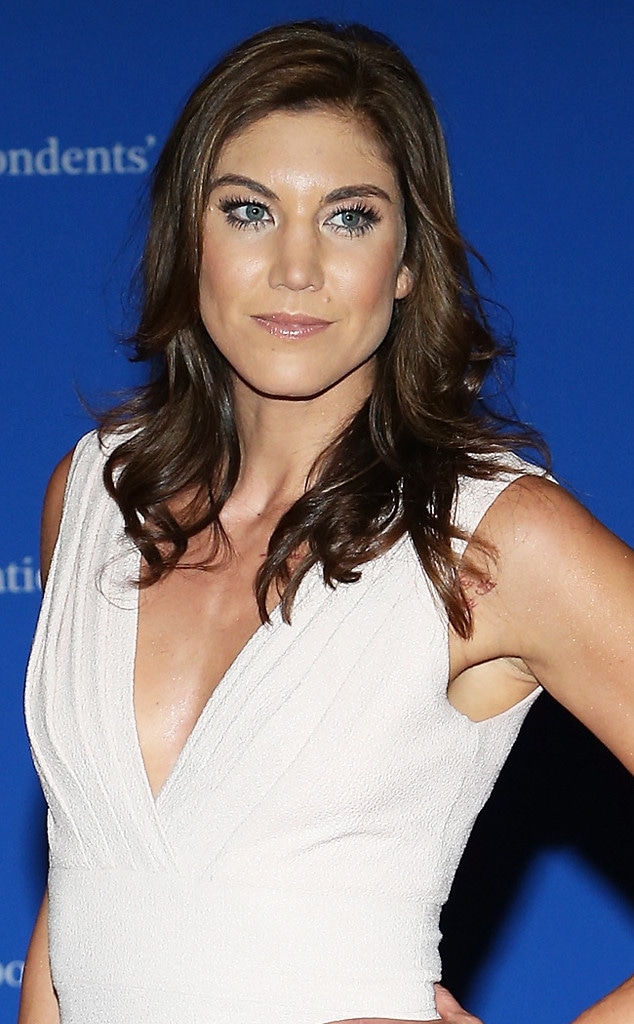 Paul Morigi/WireImage
Hope Solo has one strong four-legged friend.
On Thursday afternoon, the soccer star took to Instagram and revealed one of her dogs was critically injured earlier in the week.
"Our magnificent dog Conan is in critical condition after being shot last night. It's hard news to share, but harder to make sense of this heinous act," she shared online with her 1 million followers. "[My husband] Jerramy Stevens and I are shocked and heartbroken, but we want to say thank you to Wilkes Veterinary Hospital and their staff for rushing Conan into emergency care, as well as their COVID-19 care practices."
Hope added, "We've heard that there are developments in canine prosthetics and would love any information about getting Conan a new front leg!" Fans are able to leave advice and suggestions in her comments section.
E! News has reached out to local police for any more details on the incident.
The news comes less than a month after the retired soccer star and her husband revealed they are the proud parents of twins.
Watch:
Celebrity Pets of Taylor Swift, Maluma & More
On April 23, Hope announced the arrival of Vittorio Genghis Stevens and Lozen Orianna Judith Stevens. They were born on March 4 and spent time in the NICU before the athlete chose to share the family news with fans and followers.
"What have we been doing during our time in quarantine? Well, as you can see we've been incredibly busy," she explained in a video shared by Uninterrupted. "Please meet Vittorio and Lozen Stevens both born in the middle of a pandemic on March 4. It has been incredibly stressful times for us."
Hope continued, "We've been out in public more than we wanted to be, but we would like to thank all of the incredible nurses and doctors who helped take care of our babies during our time in NICU. We'd also like to thank all of the healthcare workers who have been on the front lines fighting this pandemic day in and day out. From the Stevens family and the new additions to the Stevens family, we would like to wish everybody health, happiness and safety."
As for Hope's dog, fans and even a few famous pets are hoping for good news very soon. 
"Oh no!!! I'm so sorry," Doug the Pug wrote in the comments section. "Please let us know if there is anything we can do."