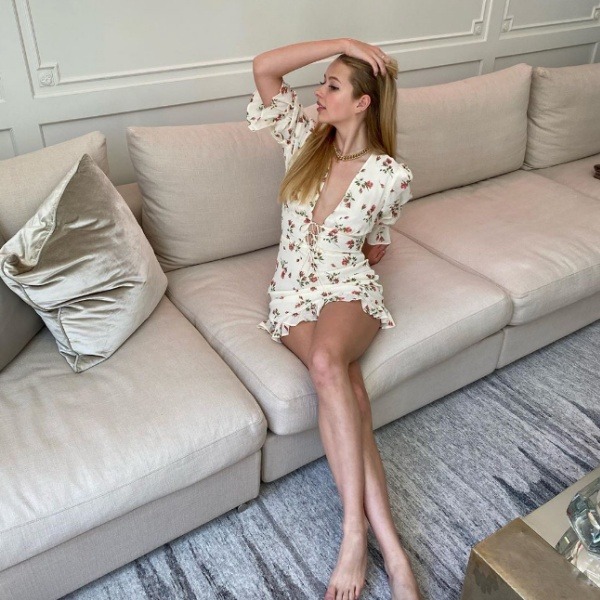 Instagram
It's true! Kids grow up so fast these days.
We hate to break it to you Gwyneth Paltrow, but your daughter is officially a teenager. On Thursday morning, the proud mom took to Instagram and shared new photos of her growing girl, Apple, who wore a Dorsey gold necklace.
Along the way, she couldn't help but celebrate the young woman Apple has become.
"I can't believe I'm actually writing these words but...happy sweet sixteen my darling girl. You are the light of my heart, you are pure joy. You are wickedly intelligent and you have the best, most dry, most brilliant sense of humor," she shared. "I have the best time being your mom. I love our nightly evening chats when I really get to hear what's on your mind. You work hard to get whatever it is you want to achieve, and you have grit and responsibility in spades."
Gwyneth continued, "I am so damn lucky to be your mother, you beautiful, kind young woman. Thank you for choosing me. I adore you to the moon and back a zillion times. I'm sorry you are having this particular birthday during these circumstances, but as always with you, you find the best in everything."
So what has quarantine life been like in Gwyneth's famous household?
Watch:
Gwyneth Paltrow Embarrasses Apple With Unapproved Selfie
The woman behind Goop has offered fans a small glimpse on social media as she continues working from home with "some moral support"—aka her kids.
From "swingin Saturday nights" with face masks to cooking demonstrates, Gwyneth can do it all. But perhaps the greatest task is being a parent to Apple and Moses alongside Chris Martin.
"We really made the commitment to maintaining the family—even though we weren't going to be a couple," Gwyneth previously told Today's Savannah Guthrie. "And so we sort of thought through that: How would that work and how would that be? Both Chris and I have made a commitment to continue to love the things about each other that we've always loved and to really continue to develop our friendship and to find ways to continue to communicate." 
She added, "For the sake of the children, we were really committed to maintaining the family structure, even though it looks a little bit different."