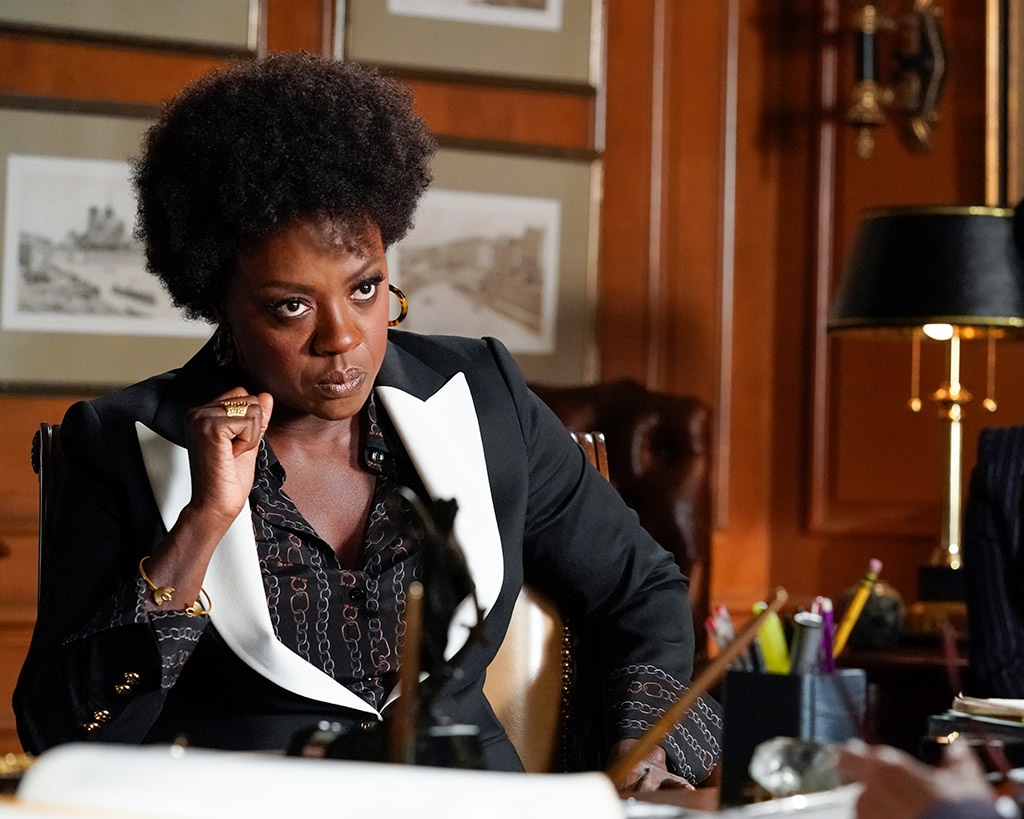 ABC
Viola Davis said yes to How to Get Away With Murder back in 2014 for a simple reason: She wanted to "be the show." Six seasons and an Emmy win later, it's safe to say she accomplished just that.
When Davis joined the series created by Pete Nowalk and executive produced by Shonda Rhimes, she already had two Oscar nominations and two Golden Globes nominations to her name for Doubt and The Help. She was a movie star. Before the breakout role in Doubt, Davis had guest roles on Law & Order: SVU, Without a Trace and The Practice. There wasn't really a widely noted small screen part, so naturally the question when her role in How to Get Away With Murder was announced was, "Why are you doing TV?"
"The attraction was the material, yes…I think the day of choosing TV over film and TV somehow diminishing your career as an actor or actress, I think, has changed. I think people migrate towards material, especially after they reach a certain age, certain hue, certain sex. And I have to say, and I will be bold enough to say, that I have gotten so many wonderful film roles, but I've gotten even more film roles where I haven't been the show. It's like I've been invited to a really fabulous party, only to hold up the wall," Davis said at the 2014 Television Critics Association press tour.
Watch:
"How to Get Away with Murder" Star Jack Falahee Talks Series Finale
"I wanted to be the show. I wanted to have a character that kind of took me out of my comfort zone. And that character happened to be in a Shonda Rhimes show in How to Get Away With Murder. And so, I did the only smart thing that any sensible actress would do, and I took it. I dove at it. And I love the fact that she's messy and mysterious and you don't know who she is. She's not necessarily nurturing and, 'Come sit on my lap so I can talk to you, baby.' She's not the kind of person that—doesn't need God, Jesus, or Buddha, because she knows all the answers. She's messy. She's a woman. She's sexual. She's vulnerable. And I think—I feel extremely fortunate that I am alive and still active and this role came to me at this point in my life," Davis concluded.
With Annalise Keating, Davis explored previously frowned upon television taboos. That started early in the first season when she wiped off her makeup, took off her wig and confronted her husband about his penis being on a dead girl's phone. Find another broadcast TV show with a 50-something black female lead. Find another broadcast TV show where the main character is a pansexual survivor of abuse. There isn't. And that's what will be HTGAWM's legacy.
Yes, How to Get Away With Murder has rightfully been heralded with breaking new ground with representation on TV, with the portrayal of queer sex and relationships on TV and just storytelling in general. And like any broadcast show, it wasn't perfect. However, How to Get Away With Murder will be remembered for letting Davis do exactly what she wanted to do: be—and own—the show.
The How to Get Away With Murder series finale airs Thursday, May 14 at 10 p.m. on ABC.