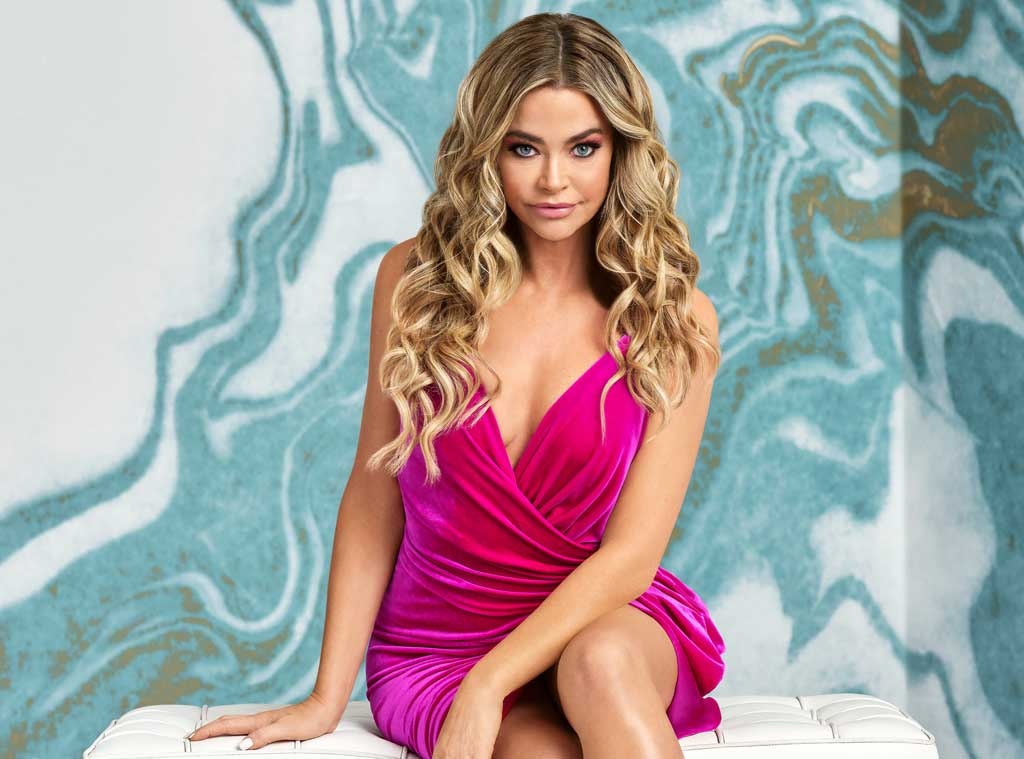 Bravo
Denise Richards burst onto The Real Housewives of Beverly Hills scene in season nine, instantly endearing herself to audiences with her no-frills attitude and frank talk about her personal life and past. Now in her second season, The Real Housewives of Beverly Hills season 10, Denise has cemented her place in Housewives history with these simple words: "I'm f—king Denise Richards, Kyle."
The quote, which came from a confessional in the Wednesday, May 13 episode of the Bravo series, was Denise commenting on an argument she was having with Kyle Richards. You see, Kyle took issue with Dorit Kemsley not showing up to Teddi Mellencamp's event because she was taking the time to get glam and was trying to get passed it, but Denise wanted to know who Kyle thought was a "fake ass bitch."
Kyle and Denise went back and forth at dinner over the "fake ass bitches" comment and said Denise had stepped up her glam game in her second season on the show.
"And even you, Denise, who were like down to earth, and no make-up last year and you're like all of a sudden getting glam, like what do you care?" Kyle said, noting Denise's added makeup and diamond ice sculpture at her pizza party.
Watch:
Kyle Richards' Charity Event Had 15 Past & Present "Housewives"
"Who gives a s—t if I have a goddamn ice sculpture? Who cares?" Denise says, citing she has had extravagant parties for years. "Why am I fake because of that?"
"I've been an actress in this business for a long time," Denise tells Kyle at the table. "I've done glam for my job. Half the time you guys see me, when I meet you, I'm coming from f—king set."
And that's when Denise's now-iconic line came in the confessional. "I am f—king Denise Richards, Kyle."
What are the other most iconic Housewives lines? Read on below.
The Real Housewives of Beverly Hills season 10 airs Wednesdays, 8 p.m. on Bravo.
(E! and Bravo are both part of the NBCUniversal family.)