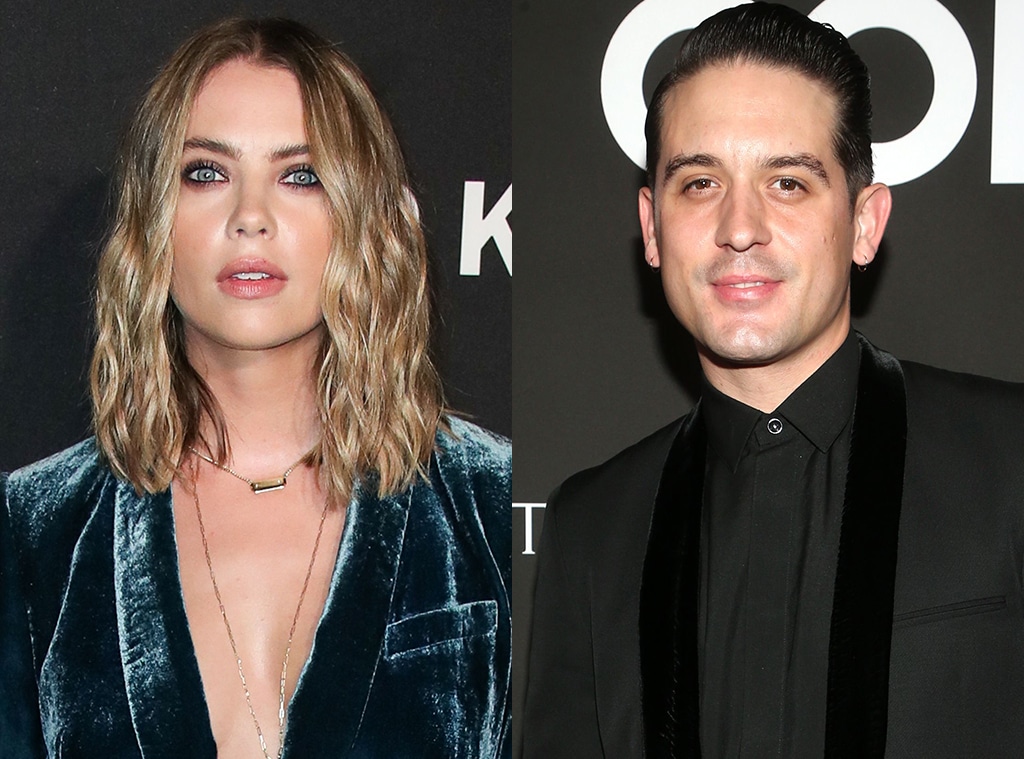 John Photography/Shutterstock, MediaPunch/Shutterstock
What's going on with Ashley Benson and G-Eazy? That's the question fans are asking.
The stars sparked speculation after photos of what appeared to be the dynamic duo were posted to Twitter on Wednesday. But before followers jump to conclusions, they might want to see what the 30-year-old actress has to say, or rather what she liked.
Yesterday, a Cara Delevingne and Benson fan account shared a screenshot of an article about the G-Eazy romance rumors. 
"You can't say they are dating just because of a like and some comments," the account, @iloveabcd20, captioned the image. "Can't Ashley have friends now? STOP SAYING ASHLEY CHEATED! OR EVEN CARA! They just need friends right now more than ever." 
The post then earned a like from the Pretty Little Liars celeb.
News of Benson and Delevingne's split broke earlier this month. A source told E! News they're "both moving on and don't have a lot of contact."
"They both feel like it's over and it's better if they go their own ways," the source said.
Benson and Delevingne sparked romance rumors in 2018; however, they didn't make their relationship public until 2019. When asked why she's been "hesitant" to talk about her love life with the press, the Carnival Row celeb told ELLE U.K. "because it's sacred."
"I get why people care so much, and I don't want to be so secretive that people think I'm ashamed of anything," she told the magazine last year. "But I've never been in a relationship where things are so public, or where I posted pictures of someone else. This seemed different. We had gotten to the point where we had kept it a secret, or at least not wanted attention, and now I feel like I'm not going to not be proud. Which isn't the same thing as wanting to pose on a red carpet together, either. People make their own assumptions and that's what worried me. Because if it is something that is so good, you don't ever want anyone to ever change it, even though people shouldn't have that power."
As for G-Eazy, he sparked romance rumors with Megan Thee Stallion in February. However, the "Hot Girl Summer" celeb squashed the speculation. He also previously dated Halsey; although, they broke up in 2018. In addition, G-Eazy has worked with Benson before. They released a cover of Radiohead's "Creep" earlier this year.