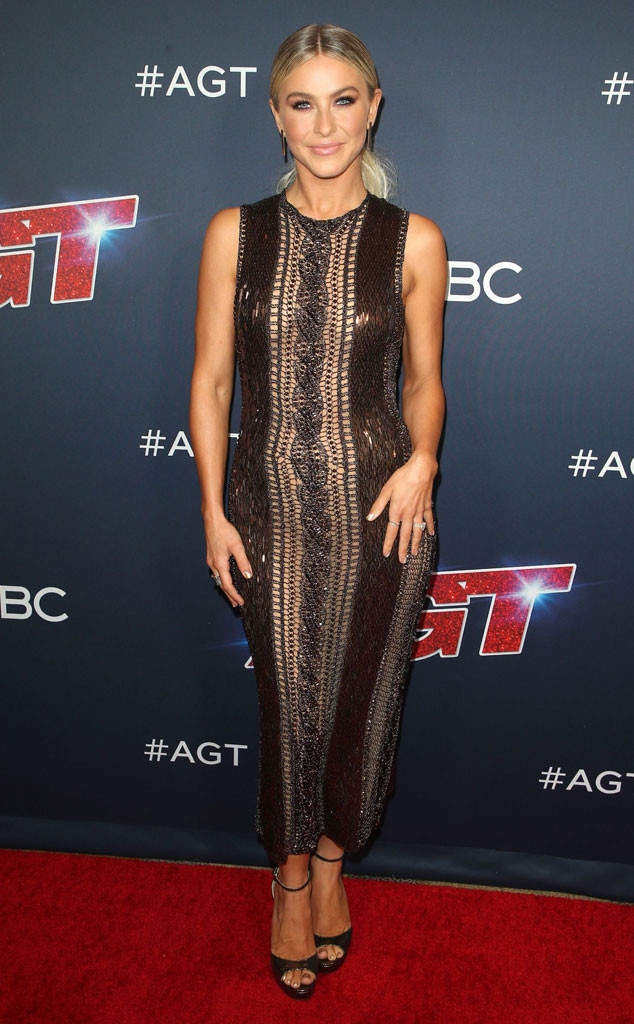 MediaPunch/Shutterstock
Celebs, they're just like us... and they read their social media comments!
Case in point: Julianne Hough recently shared that she sees your messages, especially the ones that pertain to her KINRGY workouts.
Back in January, the Dancing With the Stars alum made headlines when she shared a video of her energy-healing sessions that took place in Davos, Switzerland.
John Amaral—who is an energy practitioner—conducted the session that day and has continued to work with Hough.
Ever since the video spread like wildfire, the 31-year-old star has owned it and put more KINERGY workouts on social media. And naturally, she reads all the comments that come her way over the sessions.
"Trust me, I got all the comments," she tells Women's Health magazine about her viral video from January. "Everything that's energy moves in a wave."
"I'm a deep-ass person," she continues, adding that one of her main goals is to highlight these kind of non-traditional practices.
"There is no right or wrong in my viewpoint," she expresses. "It is based on what works well for you... If those modalities feel strange to people, it may not be for them—or it may not be for them yet—and I'm okay with that. I believe in helping people trust what's already within them."
Watch:
Julianne Hough Steps Out With Ben Barnes While Brooks Is in Idaho
For her, she explains that she sees KINRGY as a way to tap into a deeper place. 
"The whole mission is to help people connect to their most authentic self," she shares. In fact, she recalls the first time her husband, Brooks Laich, reacted to one of her sessions.
"He said, 'Wow, I got emotional just watching,'" Julianne remembered, and revealed he occasionally will join in on the wellness workouts. "Brooks was feeling my energy; he was feeling the collective energy of all the people watching."
Because of her new outlook on life, she explains that "labels" aren't her thing anymore.
"I believe in soul love, whatever that looks like. I kind of don't believe in labels," she says. "It doesn't mean that I won't have a baby, etc. It just means that I've unplugged from what I feel like I should be doing versus what I actually want to be doing."
You can read Julianne's interview on the Women's Health website. The star talks about freezing her eggs, navigating the Coronavirus pandemic and more!