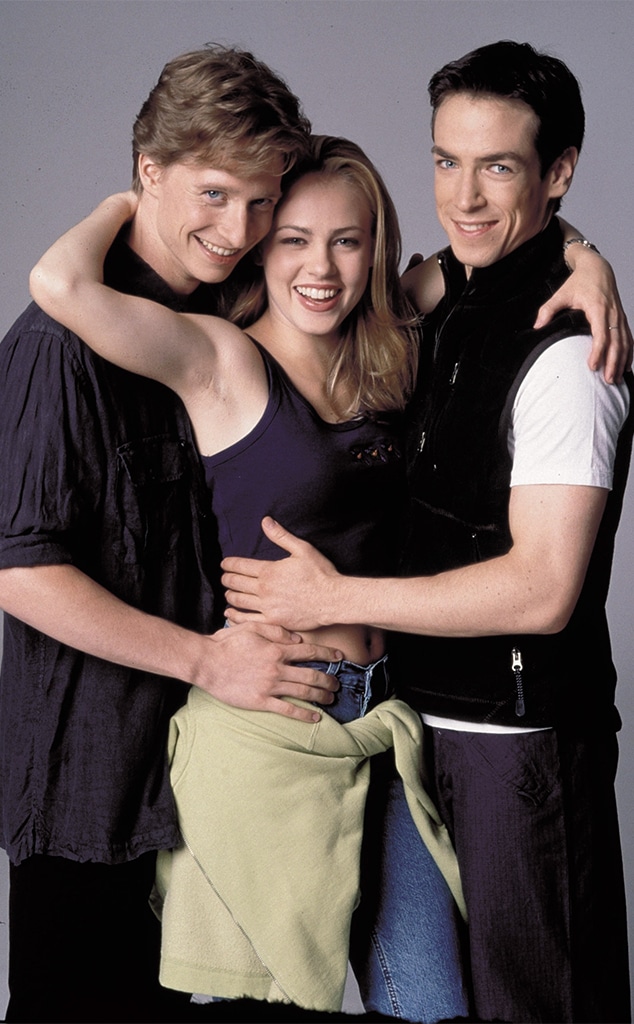 Columbia Pictures/Entertainment Pictures/ZUMAPRESS.com
Just in time for its 20th anniversary, Center Stage is getting the TV treatment.  
The iconic dance movie followed new students at the incredibly competitive American Ballet Academy who were desperate to get lead roles in the final dance workshop and features one of the most memorable dance sequences in movie history, and now it's becoming a TV show. 
The show will be developed by Jennifer Kaytin Robinson, who created MTV's Sweet/Vicious and wrote and directed Netflix's Someone Great. She's also currently writing the next Thor movie with Taika Waititi, and she'll not only write the pilot for this new series, but she'll also direct it. 
The show will also be executive produced by Laurence Mark, who produced the original movie and its sequels, and Marty Bowen and Adam Fishbach.
Per Sony Pictures Television, "Center Stage is a series continuation of the original film set today within the highly competitive world of dance. We'll follow a new, inclusive class of dancers as they work to stay at the academy and clash against the traditional students and style the ABA is known for. Ballet has always been a conformist world, but with Cooper Nielson now at the helm of the ABA and the ABC, change is on the horizon in more ways than one."
The movie starred Amanda Schull, who reacted to the news with a "Holy smokes!" on Twitter. 
Zoe Saldana, Susan May Pratt, Peter Gallagher, Ethan Stiefel, Sascha Radetsky, and Debra Monk also starred.
No casting or network for the new series has been announced just yet.