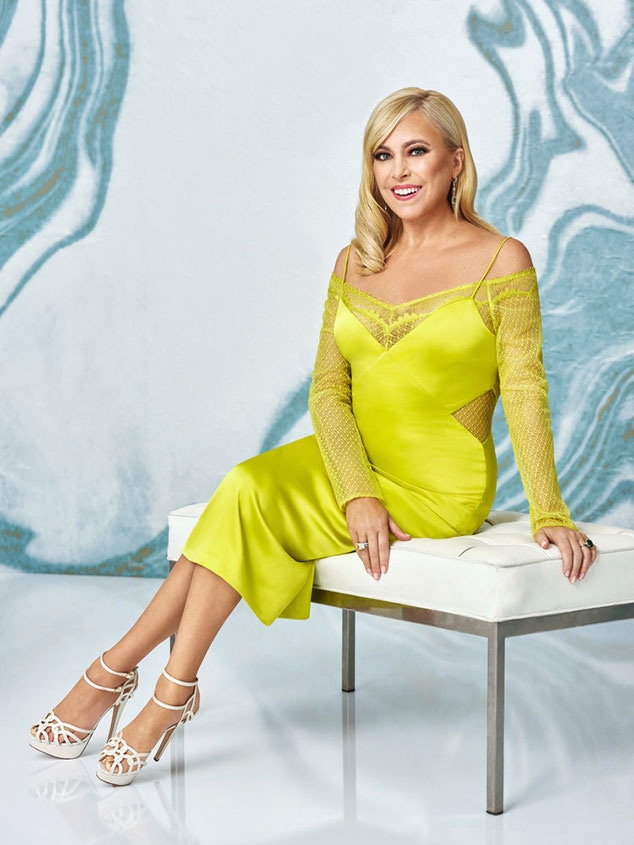 John Tsiavis/Bravo
Another day, another dramatic dinner.
In this exclusive clip from Wednesday's all-new The Real Housewives of Beverly Hills, Sutton Stracke finds herself in the hot seat over a misunderstanding at Lisa Rinna's daughters' clothing line launch. Specifically, Dorit Kemsley is seen calling out the RHOBH newbie for saying she'd "flip out" at the event.
"It felt like a little bit of an inappropriate time," Dorit notes over dinner with the housewives.
"But it's not an inappropriate time! What the f--k are you talking about?" Sutton snaps back.
As Denise Richards reminds Sutton that this is Lisa's daughters' night, the boutique owner defends she "quietly" made her comment.
"She said, 'I'm gonna freak the f--k out,'" Dorit jumps in and adds.
"I didn't say it like that! What is wrong with you?" Sutton doubles down.
Unfortunately, Lisa seems unconvinced as she informs Sutton that, if she had heard it, she would've "kicked you the f--k out." Thankfully, Sutton has an ally in Kyle Richards, who suggests their friend's comment has been "blown out of proportion."
"In seven years, I've never seen this side of Lisa that is so aggressive to me," Sutton comments in a confessional. "She's the one that put me in this lion's den, so shouldn't she kind of throw me a sword or something?"
As Dorit continues to harp on Sutton, the latter tries to fight back tears.
"That's not nice! It is not nice," a frustrated Sutton sounds off. "You're not being nice."
Although Dorit says she's just sharing what Sutton said, the Southern new addition refuses to let Dorit explain herself.
"No, I'm not going to play this f--king game with you," a tearful Sutton declares. "I swear to god! Shut up."
This behavior has Lisa saying, "Shame on Sutton" in a confessional. "I don't care if she's my friend, she crossed a line that I don't think should be crossed," she continued to the RHOBH camera. "You don't f--k with my kids."
As Sutton continues to tell Dorit to "shut up," the other housewives look on in horror. (Although the housewives aren't strangers to an outburst at dinner, so we don't know why they're all so shocked.)
"To me, when someone's going to freak out, I don't know what that means," Dorit piles on. "Are they going to lose their mind? Are you going to start throwing drinks?"
When it's suggested that Sutton may've had it in her to ruin Delilah and Amelia's event, the new Bravo personality fights back.
"Would I ever do that? No. That's ridiculous," she relays.
For all of this dinner drama, be sure to watch the exclusive clip above!
The Real Housewives of Beverly Hills airs Wednesdays at 8 p.m. on Bravo. Catch up on full episodes here!
(E! and Bravo are both part of the NBCUniversal family)
TV keeps getting better. How you watch it does too. With Xfinity X1 you can catch up on all of your favorite shows. Just say your favorite show into the Voice Remote for easy access.