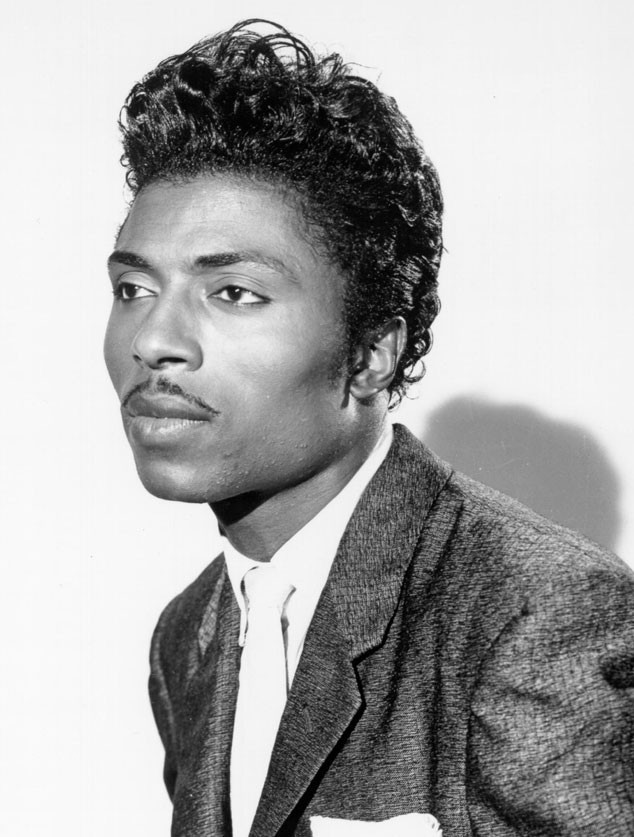 Metro-Goldwyn-Mayer/Getty Images
Music has lost one of its brightest stars.
On Saturday morning, news broke that Little Richard had passed away. The music icon and founding father of Rock 'n' Roll was 87 years old.
"Little Richard passed away this morning in Tullahoma, TN of bone cancer at a family home. He was loved by his family and adored by millions," Bill Sobel, the attorney for the late star confirmed to E! News.
Sobel added, "He was not only an iconic and legendary musician, but he was also a kind, empathetic, and insightful human being."
Known for his incredibly popular hits like "Tutti-Frutti," "Long Tall Sally," "All Around the World" and "Ready Teddy" (to name a few), Little Richard's decades-long career has inspired and influenced many artists, including some of the biggest: The Beatles, Prince and David Bowie.
Little Richard's bass guitarist, Charles Glenn, told TMZ that the music legend passed away in his Tennessee home and was surrounded by his loved ones, which included his brother, sister and son.
The bass guitarist claimed to have spoken to the late star on March 27, with Little Richard asking him to visit him. However, Glenn said due to the Coronavirus pandemic, he wasn't able to.
Since news broke of the rock icon's death, many celebrities and fans have taken to social media to share their heartbreak.
Watch:
In Memoriam: Fallen Stars of 2020
"Sadly, Little Richard passed away today. A founding Father of Rock And Roll, his contributions simply can't be overstated," Gene Simmons wrote on Twitter. "I had the honor of meeting Richard in his later years and was awed by his presence. He told me, "I am the architect of Rock And Roll." Amen! ..Rest In Peace."
Juicy J shared, "R.I.P. Rock & Roll Legend Little Richard."
"I just heard the news about Little Richard and I'm so grieved," Bob Dylan shared on Twitter. "He was my shining star and guiding light back when I was only a little boy. His was the original spirit that moved me to do everything I would do."
Bette Midler expressed her sadness over the news.
"#LittleRichard was a genius, pure and simple. He paved the way for (code for he was ripped off by)so many artists," she shared. "Watch his YouTube performances to see what I mean. I met him on "Down and Out in Beverly Hills", in which he was hilarious. What a legacy. God bless you, Richard."
"Little Richard, who was known for his flamboyant and energetic performances, has died," George Takei stated. "This old "Tutti Fruitti" will miss his style and flair. Play the keys among the stars now, sir. You will be missed."
Mick Jagger paid special tribute to the late star. 
"I'm so saddened to hear about the passing of Little Richard," he wrote in a statement. "He was the biggest inspiration of my early teens and his music still has the same raw electric energy when you play it now as it did when it first shot through the music scene in the mid 50's."
Viola Davis wrote, "The Originator. The innovator. The musician, performer who influenced generations of artists....has left. You were AWESOME #LittleRichard!!! Your talent will reverberate forever. Well done sir. Rest well."
"RIP Little Richard, a very sad loss. My thoughts are with his loved ones.," Jimmy Page shared. "It's Little Richard's songs that pioneered rock'n'roll. I got to hear him and his band at the Newport Lounge in Miami and boy were they good."
Ava DuVernay shared a story behind her encounter with Little Richard.
"I served soul food brunch to Little Richard every Sunday for a year while waitressing at Aunt Kizzy's Back Porch in LA," the director wrote. "I was a college student. He tipped me a crisp $100 bill each week on a $75 breakfast with friends. This was 30 years ago. Helped me so much. God rest his soul."