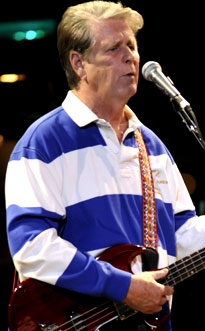 Kevin Mazur/WireImage.com
Brian Wilson is once again lending good vibrations to the Beach Boys' old stomping grounds.
The SMiLE visionary is recording again for his old label, EMI-owned Capitol Records, which has set a Sept. 2 release date for Wilson's next solo project, That Lucky Old Sun.
Wilson, brothers Dennis and Carl, cousin Mike Love and their friend Al Jardine recorded for Capitol throughout the 1960s—including the seminal Pet Sounds in 1966—until they decided to release 1970's Sunflower on their own label, Brother Records, which also holds all of the Beach Boys' intellectual property rights.
"I'm thrilled to be back home with Capitol, and I'm looking forward to sharing That Lucky Old Sun with everyone," Wilson said in a statement.
Wilson and his band will also be performing a handful of dates in North America and the U.K. this summer.