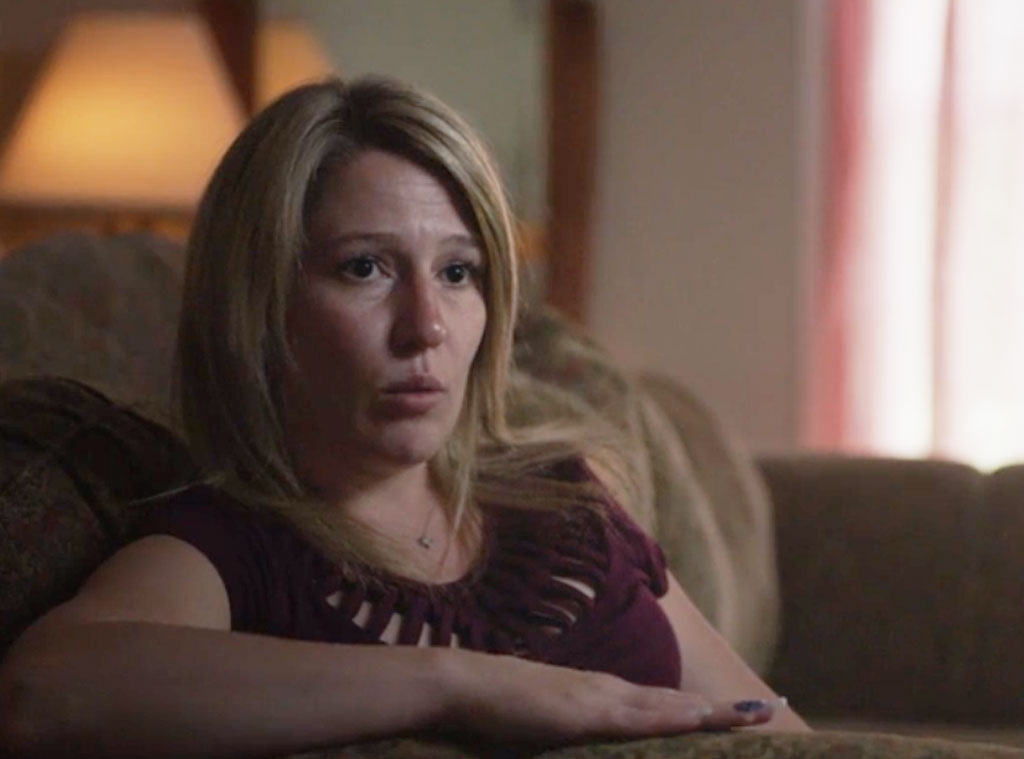 Oxygen
A series of suspicious occurrences.
That's what former cult member Sara McGrath details in this exclusive clip from Sunday's all-new Deadly Cults. In the upcoming episode of Oxygen's popular crime documentary series, viewers will get a closer look at the case of Kansas commune leader Daniel Perez (AKA Lou Castro).
Through this deep dive into the case, McGrath is able to share her alleged experiences with the self-proclaimed angel and leader of Angel's Landing. Namely, in the footage above, McGrath discusses the untimely loss of her mother Jennifer on September 22, 2008.
"That day I wake up and my mom goes to work, and I was at the house. I tried to call her a couple of times and she just didn't answer…I didn't really think anything of it, you know, she was busy. She worked," McGrath recalls. "Then about 5 o'clock, Lou comes downstairs, and he says, 'Jennifer's been in an accident.'"
Upon asking if her mother was still alive, McGrath claims that Perez—who was going by his alias at the time—"wouldn't answer me."
"So, I go running behind him and I said, 'What did you do to my mom? What did you do to her?'" McGrath continues.
For those unfamiliar with the case, back in March 2015, Perez was sentenced to life in prison after drowning follower Patricia Hughes for her insurance money. As the Associated Press detailed at the time, the infamous commune leader "collected millions of dollars in life insurance payouts from dead members."
In addition to this sentence, Perez received another life term for sexual exploitation of a child, as well as 34 years for 26 other crimes.
As for McGrath's mother? The former cult member reveals her mother ran her car "into a fully loaded down truck and was killed at the point of impact."
"By this point, Trish had died and Brian had died and they hadn't come back. And now, my mom's gone and she's probably not coming back either," McGrath reflects. "I felt very alone."
For all of this and more, be sure to catch Sunday's all-new episode.
Deadly Cults airs Sundays at 7 p.m. on Oxygen!
(E! and Oxygen are both part of the NBCUniversal family.)
The native of New Jersey by way of Arizona already possessed Sophie's most-desired trait in a mate. As someone who's been squarely in the spotlight since her 2011 GOT debut at age 16 it just seemed easier to date someone who got "it," the fact that her time wasn't always hers and sometimes they would need to make do with on-the-fly dates and Facetime catch-ups. 
"I found it easier to date someone who understands the industry or is in that world," she noted to In Style in 2017. "You realize that you're not going to see each other all the time. And you don't feel like a jerk when you're like, 'My publicist says I can't do this...'"
As for Sophie, she had the requisite easy-going nature Joe was after ("I would say she's gotta have a sense of humor and find my weird sense of humor funny," he told People of his ideal gal) and the ability to pass his patented girlfriend barometer. 
"The biggest test is bringing her around friends because I have friends who are really tough about new people—we have a really tight circle," he explained to the mag months before they began dating in 2016. "You bring them around friends and see if they can handle themselves well—that's usually a good test."