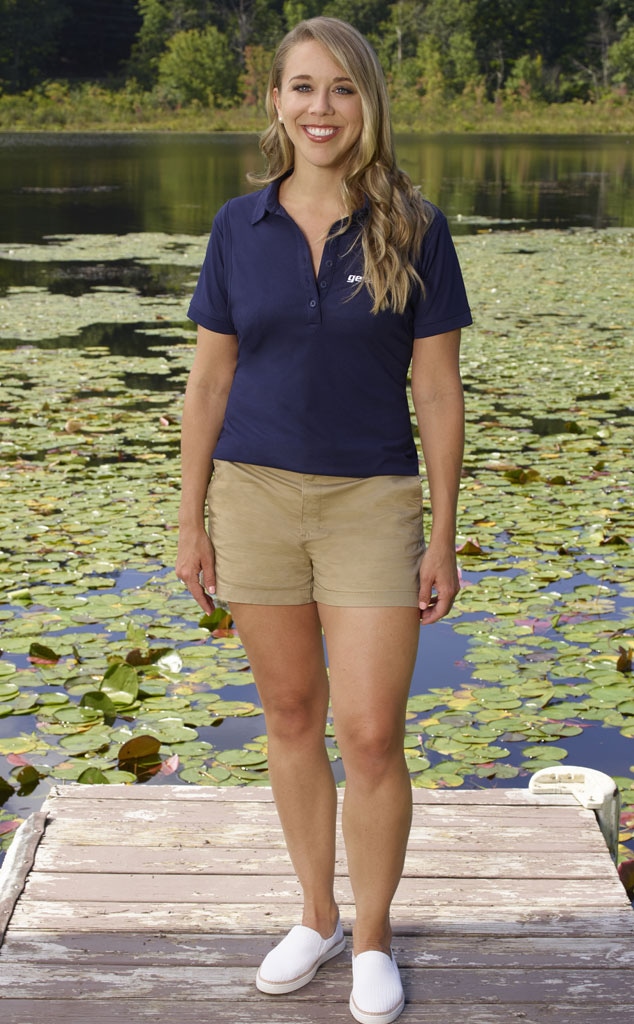 Bravo
Longing for a sunny summer vacation amid all this social distancing? Camp Getaway might be the escape you need!
Bravo's new series, which premieres Monday, May 4 at 10 p.m., follows wild weekends at a 300-acre adult summer camp in gorgeous rural Connecticut. Viewers can expect drama among the camp counselors, partying from the crazy guests and lots of outdoor antics that will provide the perfect sense of escapism while most of us are stuck indoors.
"The show is just a lot of fun. It's such a cool concept, the camp is just such an incredible, unique place," Camp Getaway counselor Sophia D'Angelo tells E! News exclusively. "It was such a fun experience. You know, plenty of drama that was unavoidable when you have eight adults living together and working together for a full summer. But overall It's just a lot of fun and it was just a time to get to be a kid again at camp, which is awesome."
Camp Getaway guests arrive by party bus Friday nights and leave on Sundays. "You're gonna see plenty of normal camp hijinks when it comes to like pranks and some skinny dipping and things like that," D'Angelo explains.
And yes, the campers make some crazy requests and demands from the staff, à la Below Deck. "We got some requests for like camping in the middle of the woods, which is interesting because there's bears in those woods," D'Angelo reveals. "We had a ton of bachelorette parties and bachelor parties. So as you can imagine many requests for entertainment for those types of things."
But it's not all work for the camp counselors. They get to have some fun too.
"Half of the job is really, we like to call it 'facilitating the fun,' so it's just making sure that everyone is having a good time," D'Angelo says. "So that includes being able to drink with guests. We're encouraged to get the party started so you're always gonna find us like bursting out on the dance floor to get people going. There's no real rules when it comes to like fraternizing and hookups and stuff like that. I will say the camp owner is very strict, your job comes first...So the guest always comes first. Outside of that, there's no real rules and you definitely see that this season on the show."
"Sometimes it's kind of blurry of what that line is between doing your job and having a good time," she adds. "And I will say that we crossed it, all of us, a couple times throughout the summer."
So will fans see D'Angelo find summer love this season? "I definitely had a little bit of a summer romance going on," D'Angelo reveals of this season. "I don't want to give it away and let you know how it ended up. But I will say it was a lot of fun and I am definitely not the only one who experienced that. So you're gonna see a lot of those kind of fun summer flings happening."
Watch the premiere of Camp Getaway Monday, May 4 at 10 p.m. on Bravo! And scroll down to meet the full cast.
(E! and Bravo are both part of the NBCUniversal family)