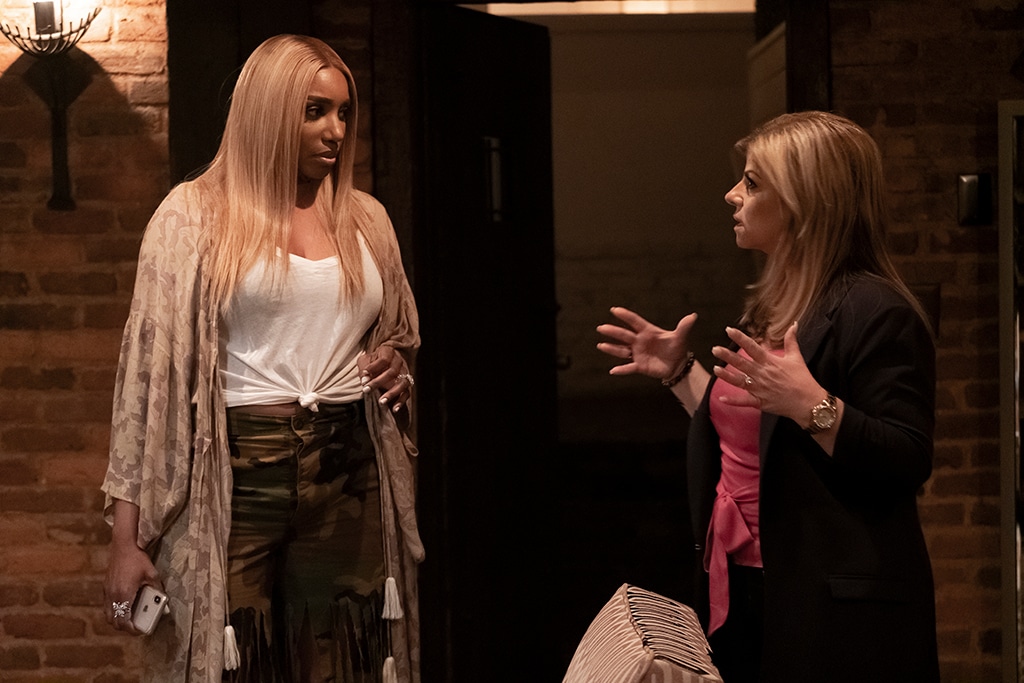 A&E
NeNe Leakes is having an encounter with the paranormal. In E! News' exclusive sneak peek of Celebrity Ghost Stories, The Real Housewives of Atlanta star is with Kim Russo and exploring her past.
"I can tell NeNe is very distracted and I feel as if the messages I delivered from her mom earlier are still affecting her," Kim says in the exclusive sneak peek.
When asked, NeNe admits, "My mom stuff is really deep for me…So some of the things you said, yeah, it's a lot to hear."
Kim says she gets visions of NeNe isolated as a child, looking at kids playing, while experiencing anger. The reality star said her aunt raised her and her mother missed out on key childhood events.
"Yes, it makes sense…I probably missed out on my mom just being there at special times, events. I was very active in school…and she was never at any events," NeNe says.
"That's the part inside of you that's still the wound that I feel and there's something connected with the reason you're hearing these children," Kim tells NeNe.
The new Celebrity Ghost Stories features Kim bringing stars back to sites of their previous paranormal experiences. Kim then works with the stars for "an unfiltered, emotional, and sometimes terrifying reunion with the ghosts of their past."
In the clip above, Kim explains spirits give her symbols and hints, but it's up to her to put the hints together to form a story.
Celebrity Ghost Stories airs Wednesdays, 10 p.m. on A&E. Other guests in this season include Ice T and Coco, Paula Abdul, Terry Bradshaw, Taye Diggs and Kelly Osbourne.