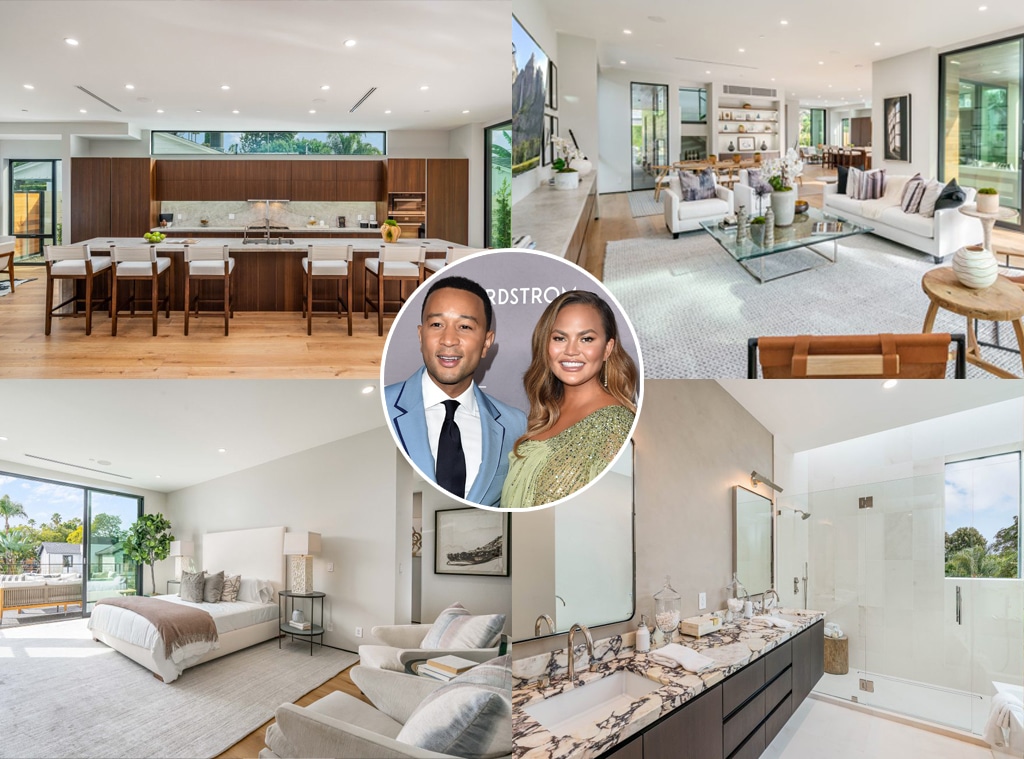 Benjamin Illulian/Illulian Realty; Getty Images
Chrissy Teigen and John Legend just scooped up another home in the ritzy neighborhood of West Hollywood.
According to Dirt, the A-list pair recently forked over $5.1 million for a 3,440 sq. ft. home that's just a hop, skip and a jump from their current residence in the Beverly Hills. The house was built from the ground up and is thus equipped with all the features a famous family could need, including a Smart Home system and floating gardens. 
It's unclear what purpose the house will serve for the couple, as Chrissy and John still live in their massive mansion, but it's the perfect space for the cookbook author to work. The home designer equipped the home with high-end Miele appliances and a large countertop. What's more is it seamlessly transitions into a spacious living room that opens up to the backyard. 
When they're not in the communal areas, the members of the family can go to their respective rooms, as there are four bedrooms and four baths. 
A lot of big things happened for the family this week. Luna Stephens turned 4-years-old on Tuesday, which called for a major celebration: Breakfast in bed!
Watch:
John Legend & Chrissy Teigen's Daughter Luna's Cutest Moments
Of course, Chrissy cooked a marvelous meal from scratch and recorded one of the many moments they shared from the day. At the end of the clip, Luna shouted, "Thank you three, you've been good to me!" 
All in all, the Legend-Teigen-Stephens' have been keeping their fans thoroughly entertained during the coronavirus pandemic. John and Chrissy have their respective TV shows that are on the air and continue to post tid-bits from their day-to-day life. So stay tuned!