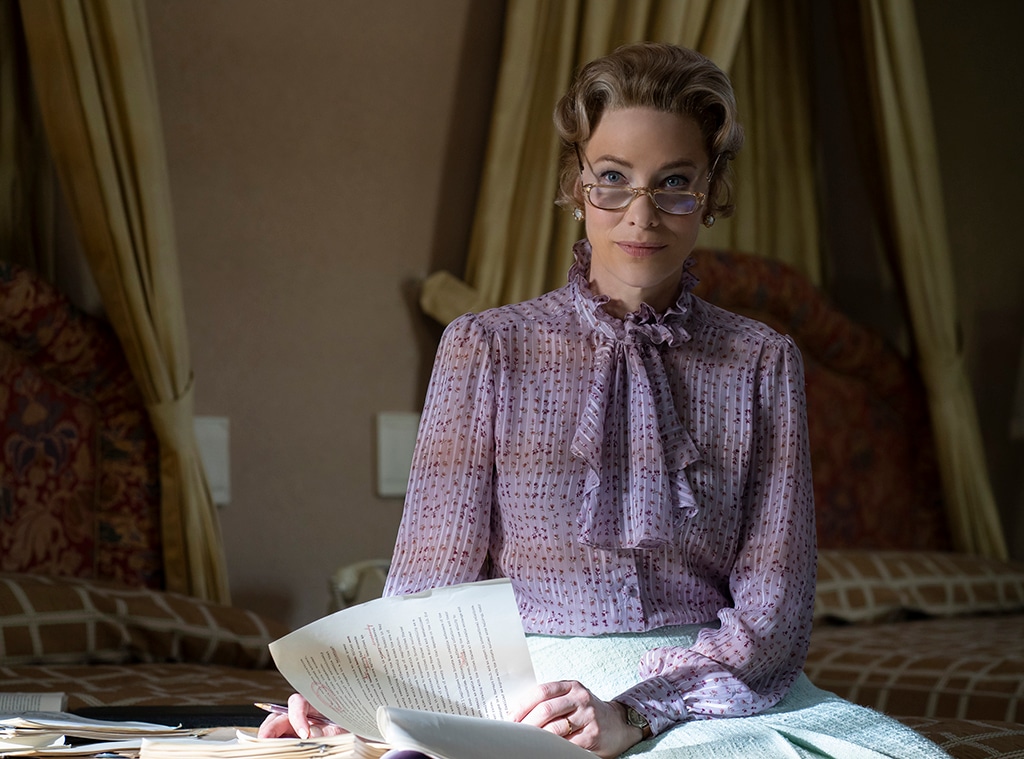 Sabrina Lantos/FX
Heavy is the heart for whom the crown remains just out of reach.
Earlier this year, Mrs. America took viewers back in time to the tumultuous 1970s, when the feminist quest for equality took center stage and faced some major (and majorly disheartening) opposition.
Now nominated for 10 Emmys, the FX on Hulu limited series chronicles the ultimately unsuccessful fight for the ratification of the Equal Rights Amendment, a common cause that brought iconic activists Gloria Steinem, Shirley Chisholm and Bella Abzug together, but which also exposed the schisms within the feminist movement—cracks that existed even before they ran up against conservative firebrand Phyllis Schlafly.
Executive-produced by and starring Cate Blanchett as the confounding Schlafly—who argued that society would more or less fall apart if women were granted too much power, as she continued to build her own powerful movement—Mrs. America features an impressive roster of Hollywood talent. And while some, like Sarah Paulson, are playing fictional composite characters created for the series, most of the stars are playing actual people.
Here's a who's-who of the actors who signed up to tell the story of how a major progressive moment gave birth to the so-called Moral Majority, forever shifting the landscape of American politics, and how they compare to their real-life counterparts:
Mrs. America is streaming on Hulu.
Watch:
Cate Blanchett Confirms She's Taking a Break from Movies
(Originally published April 15, 2020, at 9 a.m. PT)