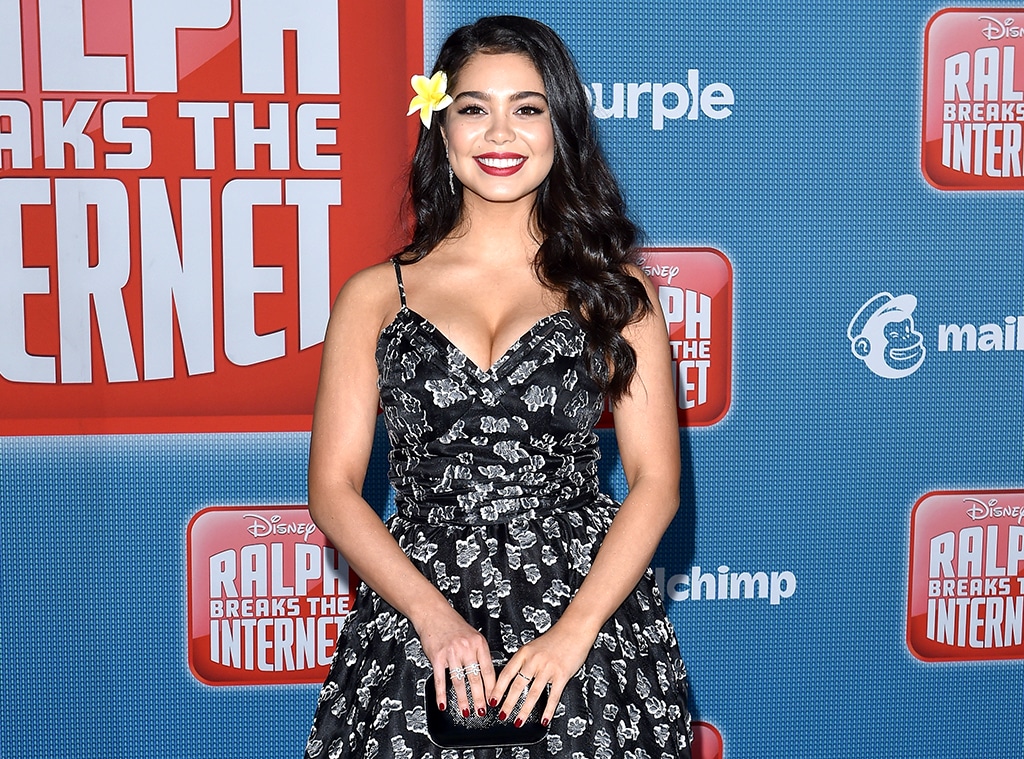 Axelle/Bauer-Griffin/FilmMagic; Disney
Auli'i Cravalho is sharing a piece of her identity with fans. 
The 19-year-old star of Disney's Moana came out as bisexual in a video posted to her TikTok account.
Lip-syncing along to Eminem's "Those Kinda Nights," Auli'li recited the lyrics, 'Seriously though, jokes aside, how you doin'? You straight?'/ She said, 'No, I'm bi,' / She said, 'Are you drunk?,' I said, 'No, I'm high'/ 'I'm checkin' out the chick,' she said, 'So am I.'"
And when one Twitter user asked the actress, "Do [you] like girls?" she responded, "If I may escort you to my TikTok..."
Auli'li most recently starred as Ariel on ABC's The Little Mermaid Live. While chatting with E! News, the teen described how excited she was to play not only one Disney princess in her lifetime, but two. 
"I'm so grateful to have been able to play Moana, and now I get to have another Disney princess that's associated to the water. I'm truly so blessed," she told us. 
Earlier this week, fellow former child star Rebecca Black also discussed her sexual identity publicly for the first time.
Watch:
Auli'i Cravalho Feels "Truly Blessed" Playing Ariel
Rebecca, who found internet stardom at a young age thanks to her viral hit "Friday," came out as queer.  As she shared on the Dating Straight podcast, "To me, the word 'queer' feels really nice. I have dated a lot of different types of people, and I just don't really know what the future holds. Some days, I feel a little more on the 'gay' side than others."
Watch Auli'li's TikTok video above.