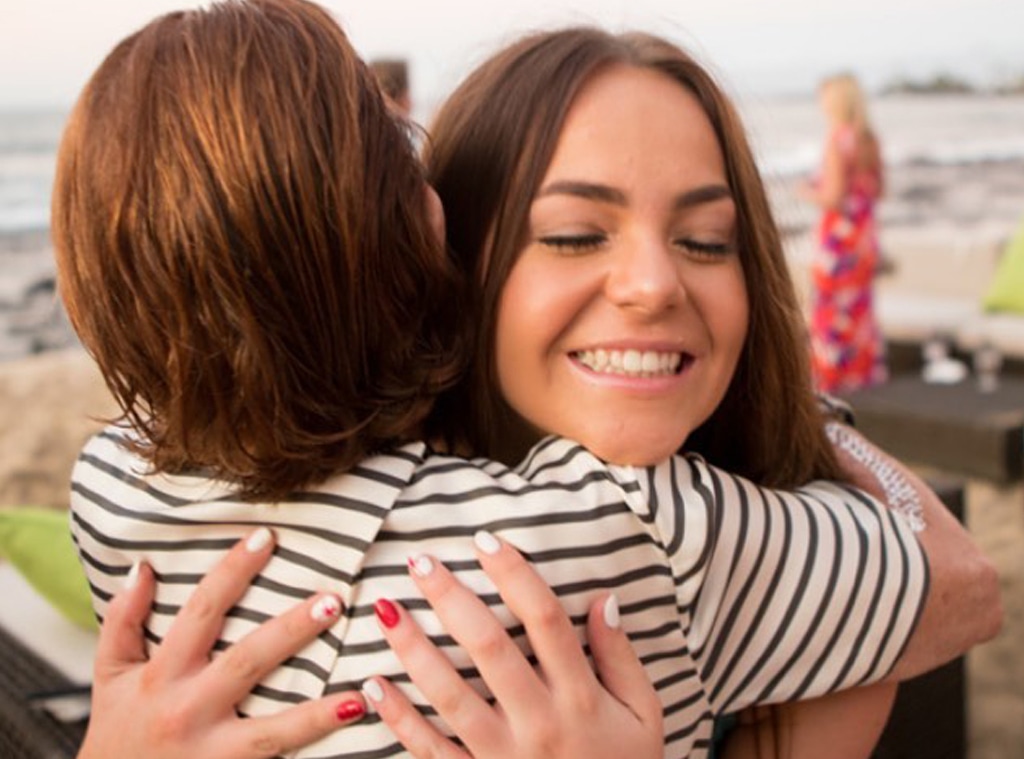 Michelle Money/Instagram
As Michelle Money put it, "It's been such a good day."
The former Bachelor contestant has been facing every parent's nightmare after her 15-year-old daughter suffered a "terrible skateboarding accident" in March that has hospitalized her ever since. At the time, Money told fans her child, Brielle, was on life support in the ICU. 
"She suffered a serious brain trauma and a fractured skull," the former reality TV contestant wrote on social media at the time. "She is in a medically induced coma to relieve pressure in her brain." Her daughter then underwent surgery to relieve pressure on her brain by removing fluid and in order for doctors to see what damage exists.
While it's been a bumpy road in the days since with the reality star sharing continuous updates, Money took to social media late Tuesday with some positive news. 
"So many wins today," she told fans in a video. "We got her off of the Propofol. We got her off of the paralyzing agent. I watched my daughter try to cough. You guys, she's coming back. It's been such a good day."
Watch:
"Bachelor" Star Michelle Money's Daughter on Life Support
"It's been rough. She's been up and down, but she's good. She's stable. She's trying to wake up," Money said. "And it's gonna be a big day tomorrow."
The star explained that it will take a few days for her daughter to get the sedation out of her body. "So, it's not like she's gonna like open her eyes and be like, 'Hi mom'...It's gonna take quite some time in fact."
The famous mom expressed her gratitude to the nurses and "the best hospital ever" before signing off on a happy note.  
"It's all good. Everything's good. All is well. We're on a great path. I cannot wait for this kid to wake up so I can yell at her—just kidding," she quipped. "I'm gonna give her the biggest hug. I miss her so much."