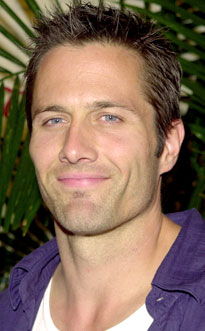 Chris Delmas/ZUMAPress.com
Move over, Jim Walsh. Harry Mills is the new patriarch set to rule over Beverly Hills.
Rob Estes has become the latest castmember to sign on to CW's highly anticipated Beverly Hills, 90210 spinoff, the simply named 90210, joining the series as the central fam's morals-driven papa.
Estes' Harry Mills acts as catalyst to the series, moving his cornfed clan from Kansas to Beverly Hills to both take care of his aging alcoholic mother, played by Arrested Development's Jessica Walter, and take a job as the principal of West Bev High.
The actor isn't one to shy away from prime-time melodrama, having already starred in Aaron Spelling's other '90s soapy brainchild, The Heights Malibu Shores Models Inc. Melrose Place.