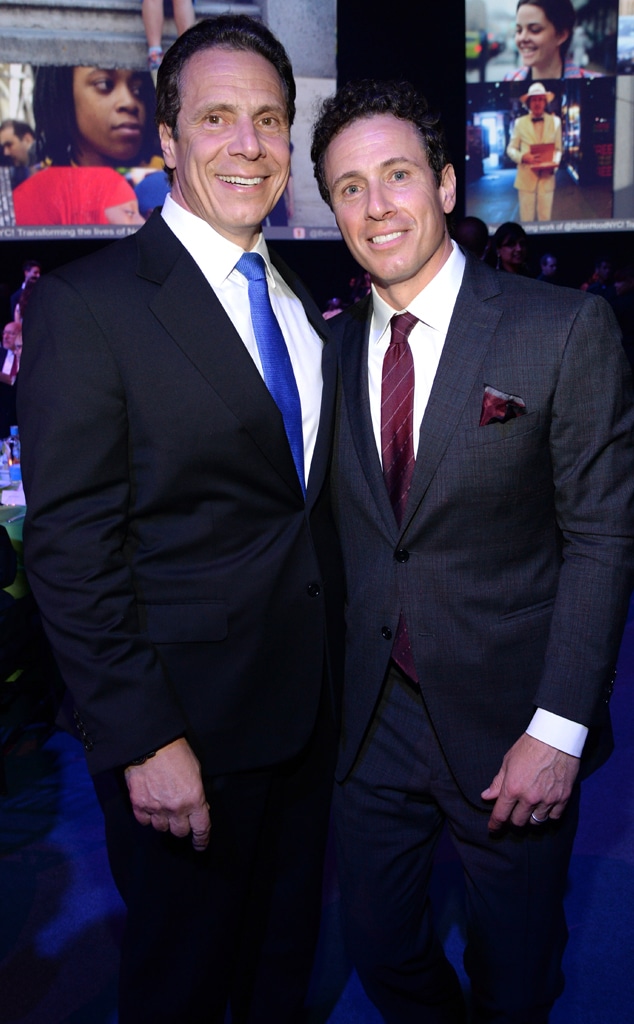 Kevin Mazur/Getty Images
Chris Cuomo is urging people to value facts over fear amid the coronavirus pandemic. 
On Tuesday night, the CNN news anchor addressed his Cuomo Prime Time audience while recovering from the novel coronavirus in his New York City home, where he is currently quarantined away from his wife and kids. He told people he's speaking out because he wants everyone to understand, "We have to do everything we can to avoid being sick."
"We have to do it for ours, our families and for those on the front lines, we are saving the lives of people like me and many of you. Together as ever as one. That is our remedy," he implored. "What do you say? Let's get after it."
As for the illness, Cuomo doesn't detail his symptoms or how he feels physically, but said the virus is taking an emotional toll on him because he's "not able to be there for my family right now in the what I that I want to be."
Moreover, the father-of-three said he has a "sickening" fear that he might've passed the illness onto members of his family. 
But as he waits to see if they show symptoms, the news anchor is more than willing to self-isolate in their basement. "My basement is great. It's not going to be a hardship, but I can't go hug my kids. I can't be with my family. I can't go out and get anything for them." he shared. 
As upsetting as this is for the 49-year-old, he acknowledged there are bigger issues in the world.
"This is so small compared to what so many are facing and we're gonna all go through this together…. This is a fight. It's going to get worse. We're going to suffer. And you have to accept that not with fear but with almost a fanatical sense of passion to fight," he said. "Because that's the only way you ever made it through anything hard in your life and this will be no different."
Watch:
"Top Chef Masters" Winner Floyd Cardoz Dies From Coronavirus
He asked, "How many people do you know who are worried about losing a job, lost a job, are not sure how to get food on the table?"
The host then injected a bit of humor by admitting this whole situation is "weird, adding, "Now, unlike me, you will not have the added oddity of watching in real time as your brother addresses the nation and discusses the fact that you have just caught the virus."
Things took a serious tone when Chris referred back to a speech made by his brother, New York governor Andrew Cuomo, about him testing positive for COVID-19. He remarked, "Of course, it's going to freak him out," especially since Chris said he is "fighting something that we don't really understand."
"I've never seen anything like that before where there's, like, nothing you can do. The tightness in my chest is tough to account for. Is it the virus? Or is it the choking concern of my inability to do what matters most, which is the same thing for you, to care for my family?" He continued, "Look what I've done. Look what I am now. I can't help. I can't be there. I can't even hold them. For how long? Weeks?"
For now, the anchor is going to continue to broadcast his show from his basement and hopes to give viewers updates as the situation progresses.