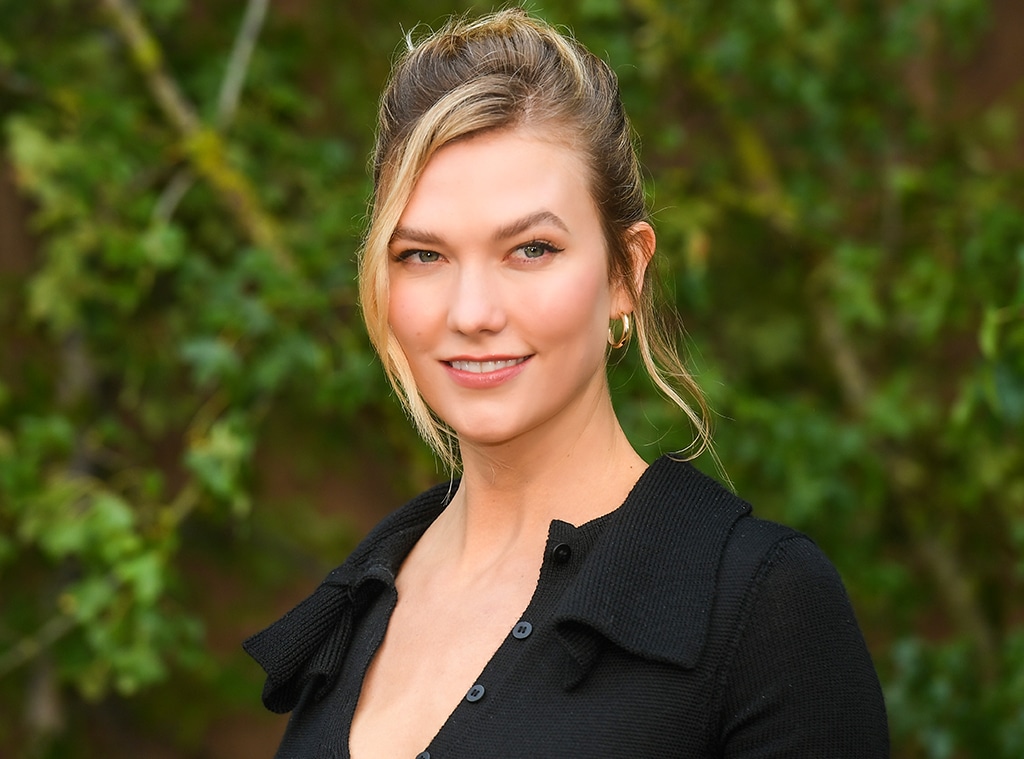 Stephane Cardinale - Corbis/Corbis via Getty Images
We love these products, and we hope you do too. E! has affiliate relationships, so we may get a small share of the revenue from your purchases. Items are sold by the retailer, not E!.
In these trying times, self-care is more important now than ever before. Lucky for us, celebrity facialist Georgia Louise is here to teach us how to take it to the next level with a facial massage you can do at home!
"I compare facial massage to Pilates for the body," says Louise. "Facial massage is very similar in that it releases muscle tension, promotes lymphatic drainage to depuff, and you are able to manipulate the muscles to get a contour look without using machinery."
Louise she knows of what she speaks. And as the facialist of choice for stars such as Karlie Kloss, Molly Sims and Cate Blanchett, she's fully on the self-care bandwagon. "It's incredibly important to invest at least 10% of your time on yourself," she says, adding that self-massage is a great way to unplug and unwind. That's why she recommends doing it at night, but also in the morning to help boost circulation, reduce puffiness and help smooth out fine lines.
So how do you do it? "My facial massage technique is really a combination," Louise explains. "I start with lymphatic drainage first, which works superficially on the lymph nodes. First work lightly in a sequence of light pumping motions on the lymph node to drain the toxins. Once the lymphatic part of the massage has been done, you can begin working on the deep tissue by applying rhythmic pressure to pressure points helping relieve muscle tension."
To learn how to do your own facial massage at home, follow below and pick up the products Louise recommends to maximize your skin's benefits!
Georgia Louise The Balm
Here's a little tip before you get started. "My favorite product to use before I begin massaging my skin is the Georgia Louise The Balm," says Louise. "It's a beautifully scented oil-based cleanser with roman chamomile, which is very calming and healing. The Balm lubricates the skin and is a slippery base to begin your massage. My favorite move is sweeping both hands in an upwards motion on the cheek but only using your fingers."
Then, it's time to massage. "Always work from the inside out, so start by activating your drainage points, ultimately resting on the clavicle area, pumping lightly," Louise instructs. "Then activate the point under your jaw with your hands in a prayer, lightly press your finger-tips under the jaw. Then go from the forehead to the temples, across the brows, draining around the eye in an anti-clockwise motion, pump and glide down the face and neck."
Georgia Louise Lift+Sculpt Butterfly Stone
But don't feel like you have to massage for forever to experience the benefits. As Louise puts it, "It doesn't have to be long. Even if you only have five minutes each morning and night, it will keep your skin and muscles lifted. Should you have more time for self-care, try incorporating a gua sha tool like my Georgia Louise Butterfly Stone to deepen the massage and help lift and sculpt."
Georgia Louise Cryo Facial Freeze Tools
La Mer The Renewal Oil
There are a couple other things you can do to really heighten the experience, too. "I'd also recommend lighting a candle, play relaxing music and start a bath with Epson salt," Louise says. "While your body relaxes, massage in an oil like the Renewal Oil by La Mer to take care of yourself head to toe."