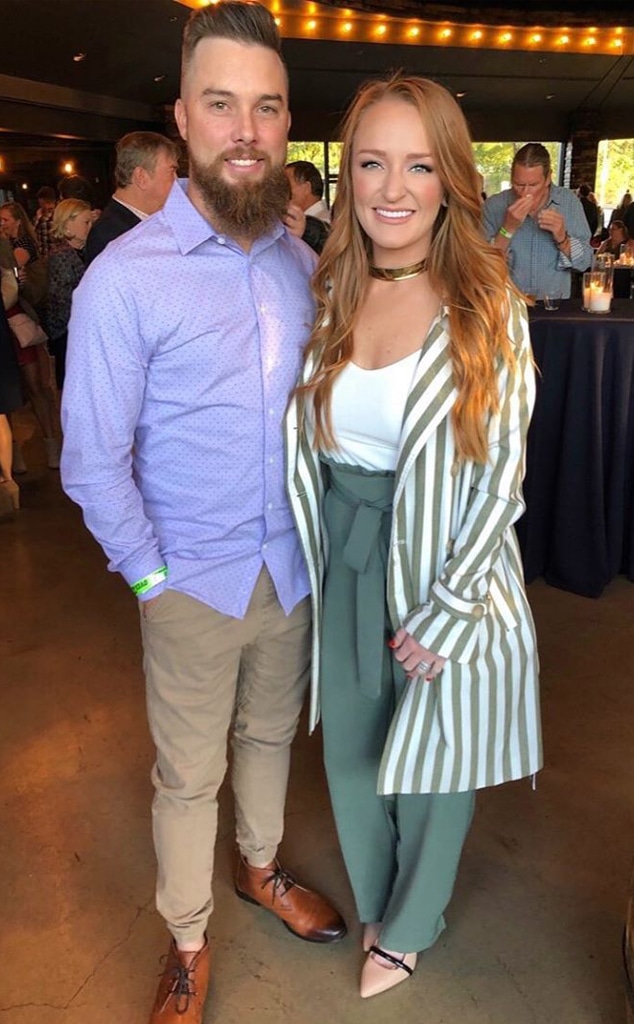 Instagram
When Maci Bookout looks around her family, she can't help but feel grateful.
Between her supportive husband Taylor McKinney and her three growing kids, the TTM Lifestyle designer has a whole lot of love in her home.
But as Maci continues to document her life on Teen Mom OG, she knows fans are curious to know if another kid could be in her future.
"Taylor and I talk about it fairly often. As far as adoption, it's 100% still on the table and something we are still interested in doing," Maci shared with E! News exclusively. "We know it's one of those things like it's never the right time. You can never be fully 100% ready or prepared but at the same time, we know we are not even close to that time or that happening right now."
Maci explained that she wants her kids to get a "little bit older" with everyone in school before another family member comes. "We want to make sure we've got a good grip on our current family," she explained.
"With biological children, Taylor and I are still on different sides of the fence when it comes to that but we still talk about it often," Maci continued. "It's one of those things we definitely communicate about and respect each other's opinions or wants when it comes to that but for now, I use the term, 'We're on the same side in the fact we are on two sides.'"
Robby Klein / @robbysphotos
This season, Maci is looking forward to sharing her work with an organization called PCOS Challenge. In tonight's episode, the MTV reality star will bring awareness to polycystic ovary syndrome, a hormonal disorder that affects Maci and thousands of other young women.
"We do a lot of advocating and awareness stuff not only in Washington D.C. but in other cities where we do fitness runs or charity events," Maci explained. "Working with them has been awesome because I feel like we're a group that is slowly but surely getting a lot done for PCOS and women's health in general."
This season will also see Bentley finishing elementary school and moving up to middle school. While his homework and classes may change, Bentley's relationship with stepdad Taylor remains stronger than ever.
Watch:
"Teen Mom OG" Stars Give Updates on Their Men
"Taylor and Bentley are super close and they have a special bond," Maci shared. "From the outside looking in for me, I can see the love and respect Bentley has for him."
She continued, "Taylor's a phenomenal dad, very hands-on and just a huge support for all of us. I'm not going to say he's a perfect man because I don't want his head to get too big, but if you have to choose somebody who is the closest, it would be him." 
Teen Mom OG airs Tuesday nights at 8 p.m. only on MTV.