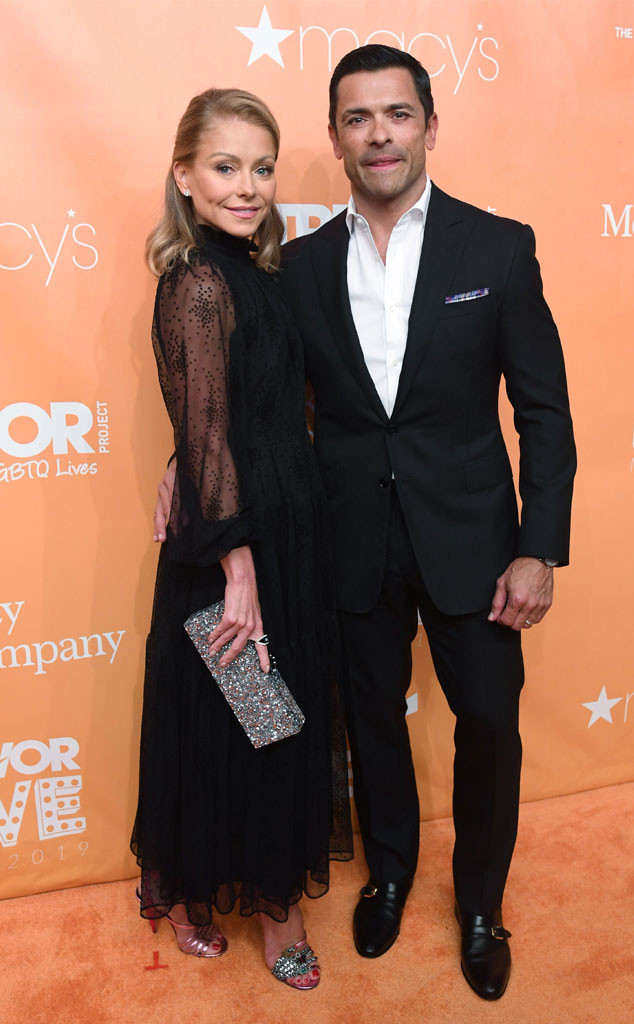 Stephen Lovekin/Shutterstock
Kelly Ripa and Mark Consuelos are coming to Oxygen!
On Wednesday the network announced that the husband-wife duo and true crime enthusiasts will executive produce a new series called Exhumed.
According to Oxygen's release, "In each self-contained episode, Exhumed examines a gripping murder case in which unearthing a victim's body is the vehicle in solving the twisted crime. Viewers are provided with a 360-degree look at the exhumation from the emotional lens of a distraught family and the strategic perspective of the investigators assigned to the puzzling case. Featuring stylized re-creations, haunting archival footage and powerful interviews with those closest to the cases, each episode will feature a suspenseful exhumation that has led to shocking new breakthroughs, unexpected plot-twists, and ultimately, justice being served."