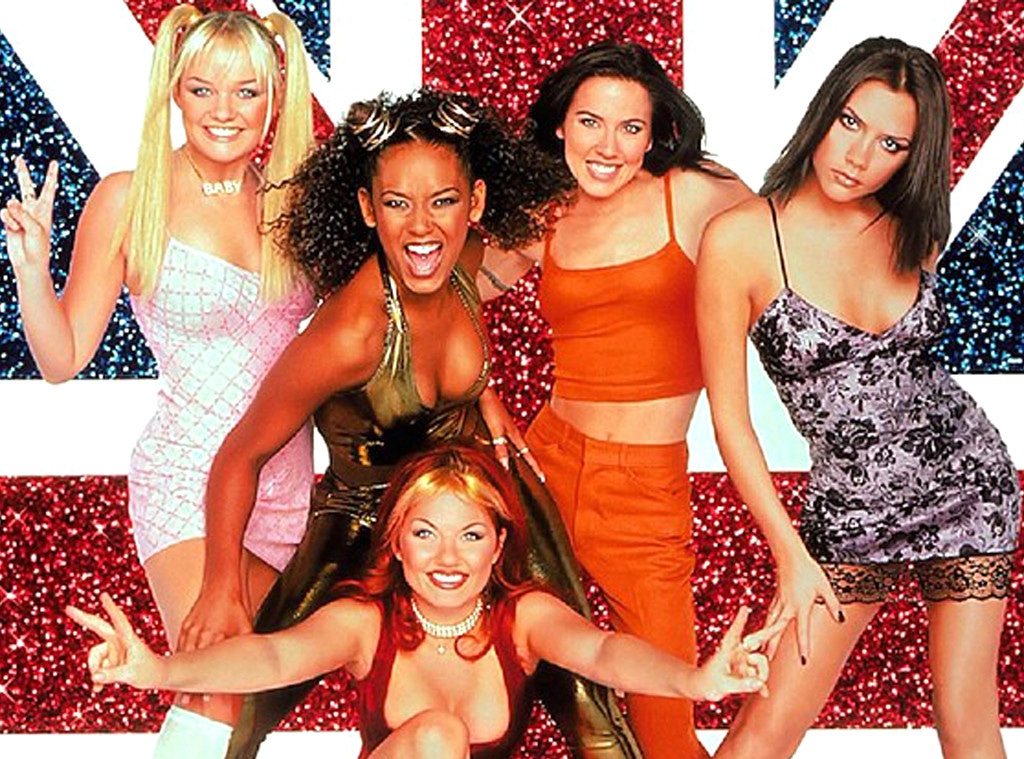 PolyGram Filmed Entertainment
Spotted: Posh Spice, Baby Spice and Ginger Spice living their best life at Brooklyn Beckham's 21st birthday party—guess our invite got lost in the mail!
On Saturday, Victoria Beckham took to social media to share snippets of her eldest son's birthday bash. Also in attendance? Victoria's former Spice Girls bandmates Emma Bunton and Geri Halliwell. It was practically a full-on reunion, we were just missing Sporty Spice and Scary Spice! 
But now Victoria's son can brag that 3/5 of the Spice Girls attended his 21st birthday. 
Victoria shared a selfie of herself with Emma and Geri, captioning one of the photos "Love u @emmaleebunton." Emma reposted it and wrote, "Love you more @victoriabeckham." In another selfie featuring the trio together, Victoria wrote, "Kisses." 
The mother-of-four also posted a series of pictures of her and husband David Beckham looking very cozy on the dancefloor on Instagram, writing, "Dancing till 6am! Kisses and happy 21st birthday @brooklynbeckham X I love u so much @davidbeckham x." 
Victoria and David's eldest also took to social media to thank his parents and his loved ones for an unforgettable night.
"Thank you mum and dad for throwing such an amazing party last night x to all my friends thank you for being part of a night I will never forget," Brooklyn wrote on Instagram. 
British rapper Stormzy also made a special appearance at Brooklyn's birthday bash. 
Earlier this week on Brooklyn's actual birth date, the proud mother shared a touching and special birthday tribute for her son. 
"21 years ago today the most beautiful soul came into the world and changed our lives forever. Sensitive, sweet, kind and funny, you are our everything. I love you so much @davidbeckham xxx Happy Birthday @brooklynbeckham," the fashion designer wrote, alongside a picture of David holding him when he was just a baby.
Sharing another childhood picture, David shared his own birthday tribute to his eldest son. 
"Happy 21st to my big boy. what more can I say about you other than you have grown into the most beautiful human being and that makes dad so proud .. You are kind , passionate and caring and as a father that's what you want to see in your son...," David wrote. "We have had so many great moments as a father and son together like lifting trophies in all the places that I won them and for me that was always my dream ... I love you bust have the most amazing day because u deserve it. @victoriabeckham @romeobeckham @cruzbeckham #HarperSeven @brooklynbeckham."