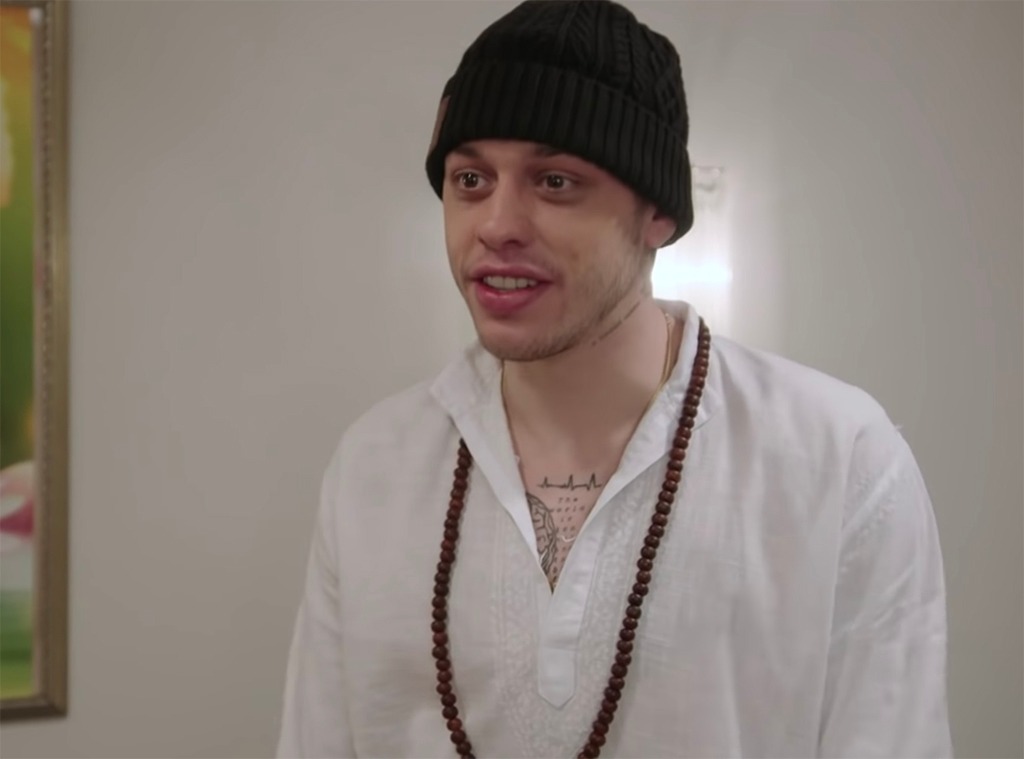 NBC
Pete Davidson is new and improved. 
In a new promo for this week's episode of Saturday Night Live, hosted by Pete's BFF John Mulaney, Pete reveals that he's a changed man. He no longer smokes or vapes. He's getting therapy from a guru. He even got rid of his illegal monkeys and now has a writing corner! 
"What the hell's going on here?" John asks. 
"I'm meditating, I'm getting sleep, I had a dream for the first time last week!" Pete says. "Things are great." 
But John grows confused as Pete doesn't seem to know that he's hosting the show, and he's putting on a jacket that goes much more with his old look than his new one. 
"Well John, you gotta give the people what they want," Pete explains, and John's impressed. 
"This guy knows show business!" 
Pete heads out the door, but not before John gives him a little tip. 
"Hey Pete, there's some paparazzi outside, so be sure to act real stupid," he says. 
"Oh you know I will," says Pete with a wink. 
You can watch it below. 
Pete's transformation comes along with his week of promo for his new stand up special, which just debuted on Netflix. 
In a chat with Charlamagne tha God earlier this week, he opened up about his time on Saturday Night Live, which he referred to as a ""cutthroat f--king show" where "everyone wants to be the next thing," and how it may be coming to an end, despite his respect for Lorne Michaels. 
"Here's the thing: I personally think I should be done with that show because they make fun of me on it," he told Charlamagne. "I'm cold-open political punchlines. I'm Weekend Update jokes. When I'm not there they'll be like, 'But Pete's a f--king jerkface.' And you're like, 'Whose side are you on?' I have a weird feeling in that building where I don't know whose team they're playing for really. If I'm the joke or I'm in on the joke."
Whatever his SNL future holds, it will at least be a treat to watch him and John Mulaney bring more of their friendship to the small screen. Here's hoping they review more movies together. 
Saturday Night Live airs live on both coasts, Saturdays at 11:30 p.m. ET/8:30 p.m. PT on NBC. John Mulaney hosts this week with musical guest (and Sack Lunch Bunch favorite) David Byrne. 
E! and NBC are both part of the NBC Universal family.