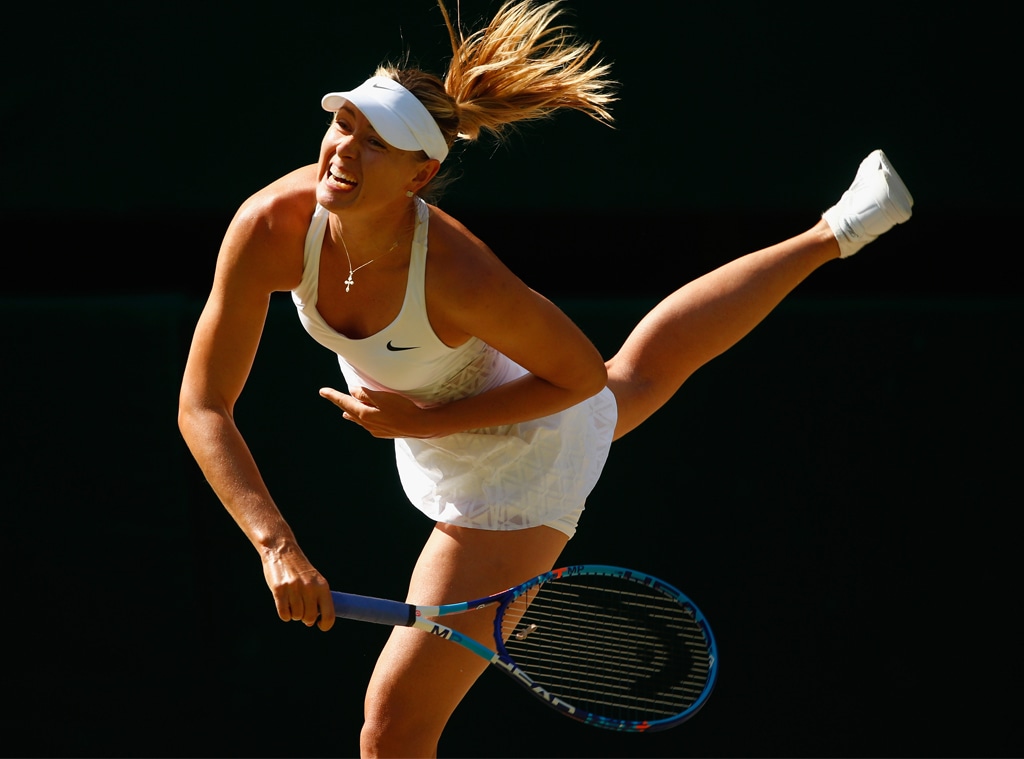 Julian Finney/Getty Images
Maria Sharapova is bidding farewell to the court. 
On Wednesday, the 32-year-old tennis great made a life-altering announcement—she's retiring from tennis. 
"Tennis showed me the world—and it showed me what I was made of," she captioned a photo of herself as a young girl with a racquet in hand. "It's how I tested myself and how I measured my growth. And so in whatever I might choose for my next chapter, my next mountain, I'll still be pushing. I'll still be climbing. I'll still be growing. Tennis—I'm saying goodbye."
In an essay published for Vogue and Vanity Fair, the five-time Grand Slam winner reflected on the sport that has shaped her life thus far, recalling memories involving the sport from the time she was 4 years old. 
"When I first started playing, the girls on the other side of the net were always older, taller, and stronger; the tennis greats I watched on TV seemed untouchable and out of reach. But little by little, with every day of practice on the court, this almost mythical world became more and more real," the athlete described. 
Revisiting many of her career feats, Sharapova wrote, "These courts revealed my true essence. Behind the photo shoots and the pretty tennis dresses, they exposed my imperfections—every wrinkle, every drop of sweat. They tested my character, my will, my ability to channel my raw emotions into a place where they worked for me instead of against me. Between their lines, my vulnerabilities felt safe. How lucky am I to have found a kind of ground on which I felt so exposed and yet so comfortable?"
However, the star acknowledged the sport had begun to take its toll on her physically, noting one example from the U.S. Open in August 2019. "Behind closed doors, thirty minutes before taking the court, I had a procedure to numb my shoulder to get through the match. Shoulder injuries are nothing new for me—over time my tendons have frayed like a string. I've had multiple surgeries—once in 2008; another procedure last year—and spent countless months in physical therapy," she explained. "Just stepping onto the court that day felt like a final victory, when of course it should have been merely the first step ​toward​ victory. I share this not to garner pity, but to paint my new reality: My body had become a distraction."
While Sharapova wrote she'll miss tennis "every day," she's also ready to "compete on a different type of terrain" with that same "relentless chase for victories."
But—perhaps with a bit more dancing. "There are a few simple things I'm really looking forward to: A sense of stillness with my family. Lingering over a morning cup of coffee," she said. "Unexpected weekend getaways. Workouts of my choice (hello, dance class!)."