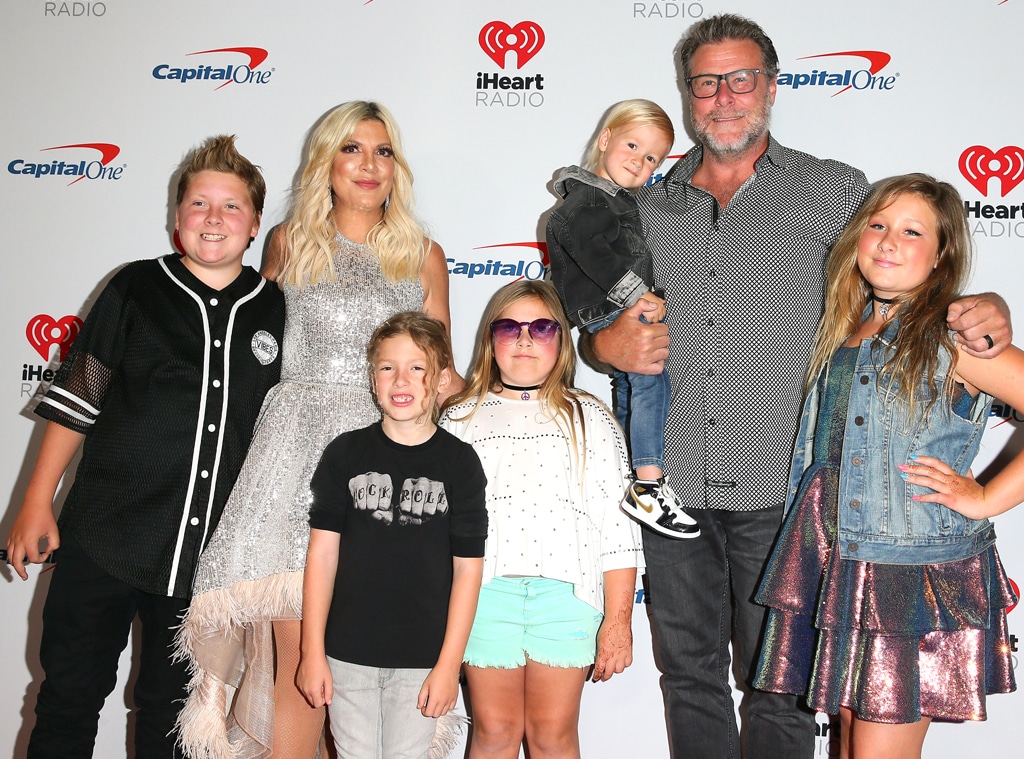 JB Lacroix/WireImage
Dean McDermott will not stand for bullying—especially when his children are the victims.
Over the weekend, Tori Spelling revealed on social media that her 11-year-old daughter Stella and 12-year-old son Liam have been bullied at school.
While the Beverly Hills, 90210 star didn't go into specifics about what her kids were experiencing, her husband shed some light during his latest Daddy Issues podcast.
"First, it was Stella. The things that this kid said to her were beyond. He called her the 'C' word, he made references about how much sex she has and how many things she sucks. This kid made reference to plastic surgery that my wife hasn't had and it being bad. Where does an 11-year-old come up with that?" Dean asked listeners. "The school, they did the right thing. This kid was removed after they talked to this kid and then he turned around and did it again to Stella."
According to Dean, Stella had PTSD and the bullying was "really messing with her emotionally."
"All these hormones are going crazy with her body and then this happens at such a vulnerable time," he pointed out.
As for Liam, Dean revealed that his son's bullies were "making jokes about weight and then they were calling him gay and referring to his clothing as gay. They would hit him. He stuck it out for the longest time. Liam's very stoic and he just kept it to himself."
Liam and Stella are now together again in a new school and "loving it."
In her Instagram post, Tori revealed that Stella's bully was expelled by the school. And according to Dean, the bully's parents called him on the phone to discuss what happened.
Watch:
Tori Spelling & Dean McDermott on Family Halloween Costumes
"The parent of this kid who got kicked out of Stella's school, he started contacting me going, 'This isn't an issue for the school to deal with. This is parents.' And I said, 'Listen. I don't make the school policy. My kid didn't do anything. Your kid has been reported several times. The school did what they did. Take it up with the school.' And he kept on me," Dean revealed. "I told the school and the school had to get their lawyer."
During his latest podcast episode, Dean also took time to share just how special his kids are to both him and Tori. He called Stella "so maternal and sweet and kind." As for Liam, he is always "very stoic" and tries to stay out of the drama.
"You want to grab [the bullies], especially me, because. I'm a hothead," Dean confessed. "I want to shake these little f--kers, grab them by the scruff of their necks and tell them, 'You're messing with a really nice kid.'"