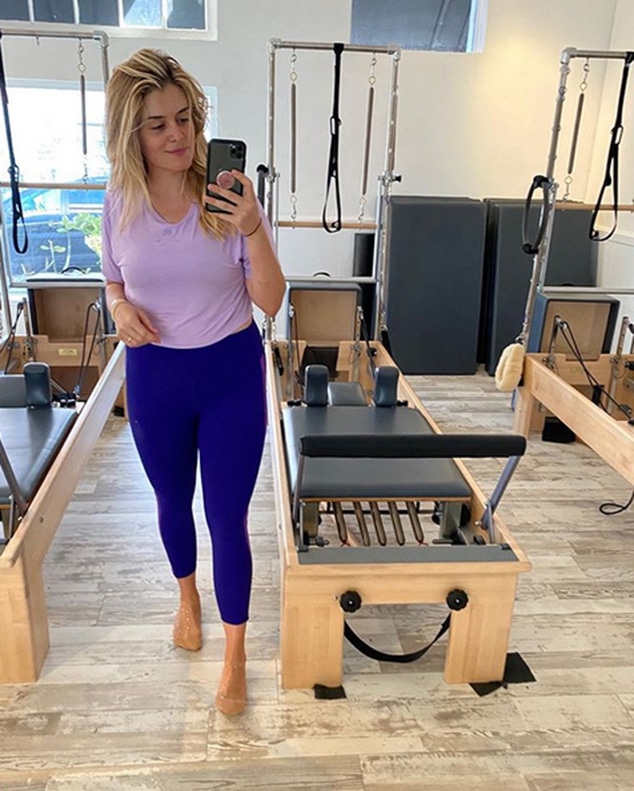 Instagram
Daphne Oz is excited to feel good in her own skin again.
Close to six months after welcoming her fourth child, The Happy Cook author is continuing her health journey as WW's newest ambassador.
But before you think the proud mom is focused on losing a certain amount of weight, Daphne is first to say this journey is so much more than what's on a scale.
"I wanted to have whole-food freedom," Daphne told E! News exclusively when sharing what attracted her to WW. "From personal experience—back in the day when I was doing the dorm room diet in college when I was an overweight teenager—I tried every diet under the sun and I really wasn't interested in going back on any restrictive platform that made food the enemy and made food taboo."
Instead, Daphne chose to be part of WW's purple plan that allows users to build meals around 300+ ZeroPoint foods including fruits, veggies, lean proteins and whole grains.
"I'm super excited to see results, super excited to feel good in my skin and be on this journey with so many of the people that follow me on social media," Daphne shared.
While eating right is an important component, the newest MasterChef Junior judge is also finding time to work out. Daphne revealed that she has gotten into a "really great rhythm of making that half an hour time" for herself every couple of days to do various fitness activities. "I really tried to stay active during my pregnancies and I have older children to run after," she explained while praising Vita Coco coconut water for her post-workout drink of choice. "It's not like I totally fell out of shape but I think that continuing to remind yourself of ways to give back to yourself is great."
And already in a short amount of time, Daphne has found herself having "non-scale victories."
"I love the way my clothes start to fit again," she confessed. "It's really nice to break back into my favorites and shop again."
As Daphne continues to raise four growing kids, she hopes to inspire adventure and opportunity. The best-selling author also hopes her children live in the moment and are flexible to what is happening around them.
Watch:
Kate Hudson Dishes on New Partnership With WW
"I hope they will take my approach to healthy living in that it has to be a priority, not an obsession," she shared. "It has to be something that you make fun and easy for yourself or else you're never going to stick with it."
And for those moms out there who are feeling a bit overwhelmed, Daphne has a message worth hearing.
"You're only able to give 100 percent of yourself if you take a second to refuel and replenish," she shared. "Maybe it's 15 or 20 minutes streaming workouts on your computer or 10 minutes of meditation, journaling or walking around the block by yourself and not having someone screaming at you asking for a snack. I think it really goes a long way to ticking back up your reserve and being able to take care of everyone and everything that you need to."
Watch Daily Pop weekdays at 12:30 p.m., only on E!