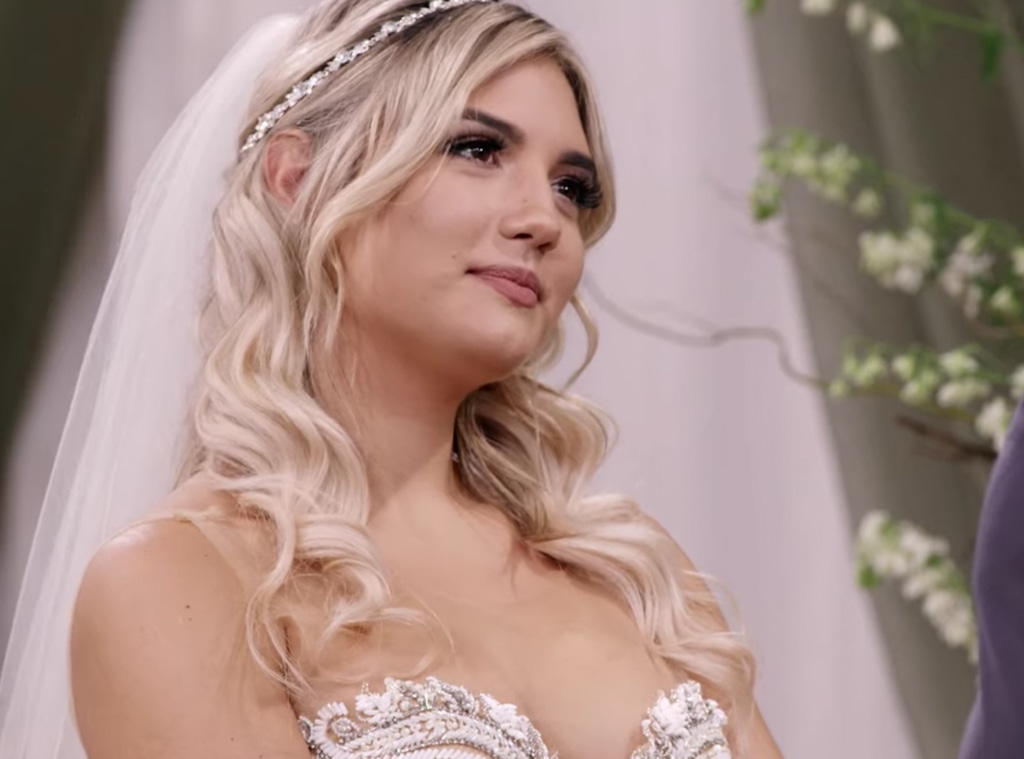 Netflix
Love Is Blind, the latest reality show to test the norms of human nature, wraps up its three-week release of episodes with one heck of a finale full of…well, we can't tell you what it's full of. But we can show you.
In the below sneak peek, Giannina Gibelli, last seen at the altar with Damian Powers, is now running…for her life?
She's on the street, she's in the woods, she's falling in mud. She's out of there.
What exactly sends the 25-year-old running? Where's her 27-year-old fiancé? You'll have to watch the two-hour finale to find out. At the end of episode nine, Gigi said, "I do," to Damian.
"From this day on, I promise to give you the gift of being your rock when you least want it because it's when you need it the most. And I'll plant kisses that will grow trust and confidence within you, because this I promise, Damian, I'm yours," she told him.
As for him, well, that's where the episode ended. However, earlier he said, "I've buried my heart away these last few years. You opened it back up. I didn't just give you a piece of me, I gave you all of me, and I don't love just a piece of you, I love all of you."
See the preview below.
Love Is Blind started with singles who were all ready for that serious relationship. They were put in isolation and tasked with speaking with each other—without ever seeing what the other looks like. Only when a couple became engaged did they meet face-to-face and they were then whisked on a romantic getaway. However, the real test began once the couples were back in real life, with families and friends, while getting to know their fiancé on a whole new level without a dividing wall keeping them apart.
Nick Lachey and Vanessa Lachey host the experimental 10-part series that asks, "is love really blind?"
The finale of Love is Blind drops Thursday, Feb. 27 on Netflix.