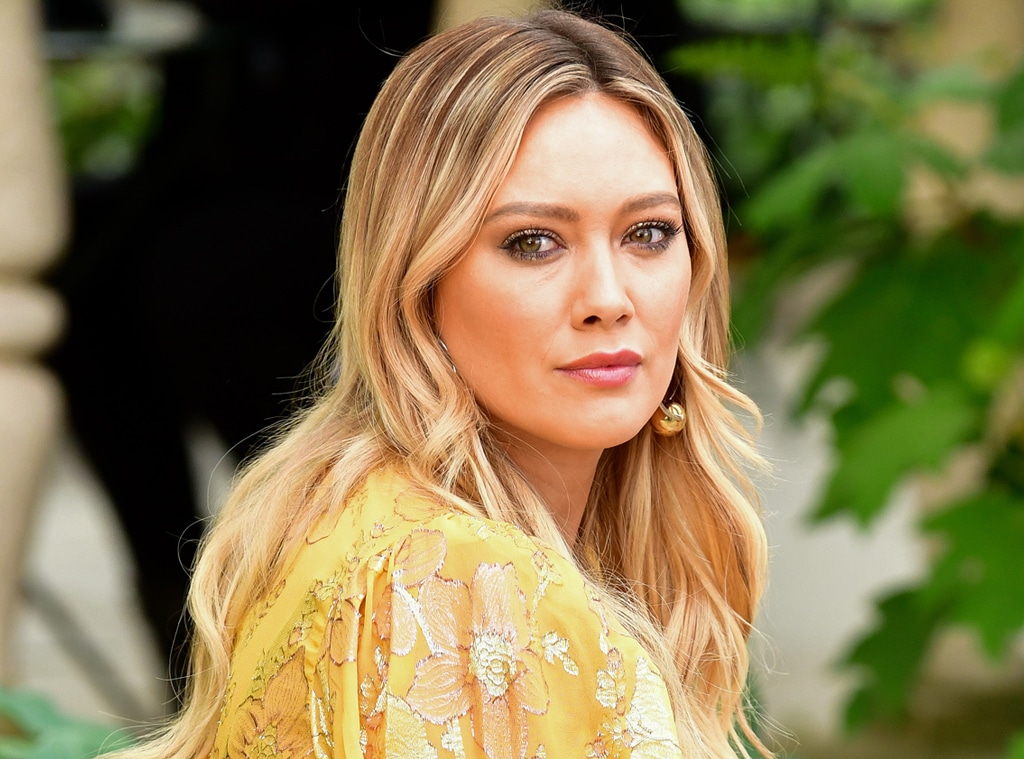 James Devaney/GC Images
Hilary Duff wasn't going to let a man get away with photographing kids without their parents' permission.
On Saturday, the Lizzie McGuire and Younger star and mother of two posted on her Instagram page a video of herself confronting a male photographer who shot pics of children playing football in a park.
"Paparazzi shooting KIDS," she wrote. "Go 'practice' your photography on ADULTS! Creep! Laws need to change! This is stalking minors! Disgusting!"
"Who are you here with?" Duff asks the man, who is not identified by name and who does not confirm his profession. "Do you know any people on the team? Can you stop taking pictures of the kids please?"
"It's legal," the man replies.
"It's making me feel really uncomfortable," she says.
"Well you shouldn't feel uncomfortable," he replies. "You want me to show you ID?"
"I'm not asking for your ID. I'm asking you to stop taking pictures of our 7-year-old children if you don't know anyone that's here," says Duff, whose son Luca is 7. "I'm asking you human to human, as a mother, if you don't know anyone here, can you please stop taking pictures of our children playing football this morning."
"But I'm just telling you it's not illegal. I'm taking pictures, I'm practicing photography," he says. "Your paranoia is unwarranted."
"No, it's just an uncomfortability factor that these are 7-year-old children and you don't have a child here," Duff replies. "They're our children and we would like to protect them."
She then says she will post the video to her "15 million followers on Instagram and let people know how creepy it is that this is what you're choosing to do on your Saturday morning."
He tells her, "No, you're making it creepy," and moves to put his hand over her phone's camera lens.
The photographer has not commented publicly on Duff's video.
In 2018, while nine months pregnant with daughter Banks, Duff confronted a man in a car and told him to stop taking photos of her. She also said the person had been to her son's soccer game, followed her to her sister Haylie Duff's house to snap pics of her, then followed her while she ran errands.
"When people say that's what you get for signing up to be a celebrity it honestly makes me sick," she wrote. "This is every day of every month and it's simply not ok. If a non 'celeb' (I'm sorry to use that word) was dealing with this the law would be involved."
Watch:
Hilary Duff Welcomes Baby Girl With Matthew Koma
In December, Duff spoke out on her Instagram Story to condemn three men who were pestering her while she was out with both of her children.
"Here I am just trying to get around with both my kids and I have paparazzi following me everywhere I go," she said. "Two grown men, Three actually, one of them is running away. Just following me and my kids to every location I go to."
"In a world where women are getting all these rights, this doesn't seem right to me at all," she continued before turning the camera on her upset son and asking his opinion of the matter. "How much do you like that the paparazzi follows you? Makes you sad, huh? You hate it."