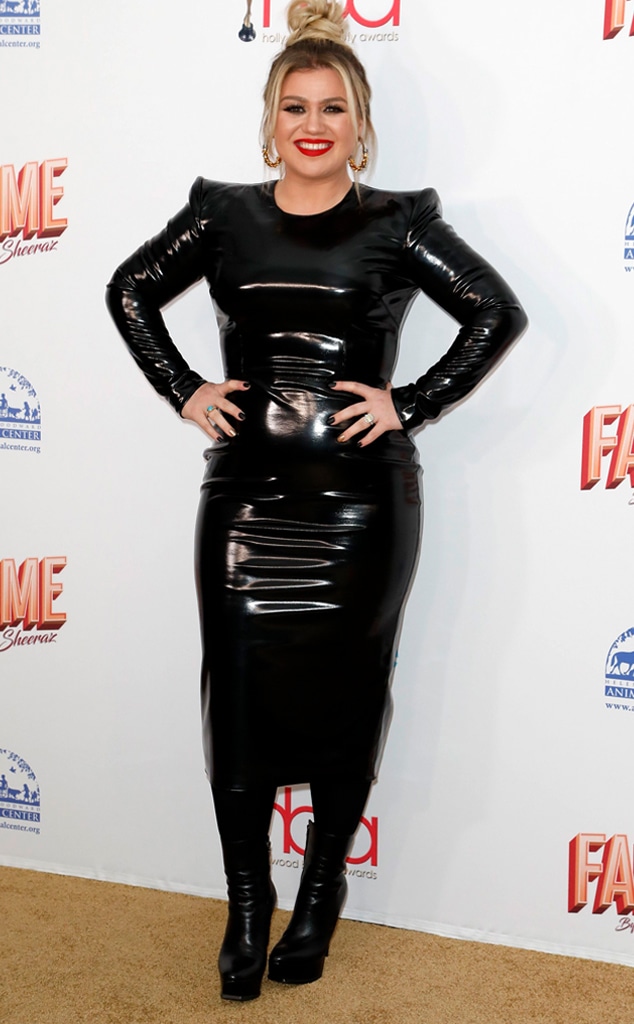 Tibrina Hobson/Getty Images
Kelly Clarkson needs to put this motto on a billboard. 
The songstress and daytime talk show host delivered a major dose of self-empowerment to Twitter on Sunday night while echoing a tweet from Valerie Bertinelli. 
The situation began on Twitter when Food Network Kitchen promoted the TV personality's upcoming live appearance on the Food Network Kitchen's app. Bertinelli took notice of a tweeted response that read, "Awwww, so chubby," 
"Wow. Someone is always there to remind me to tidy up my negative thoughts some more," she tweeted along with a screenshot of the comment. "Thank you for reminding me I'm so much more than my body. Have a blessed day."
Then, Clarkson weighed in with another boost of positivity. "True power is recognizing the projection of others negativity & punching it square n the face w/all the positive, remarkable, intelligent, beautiful light that seeps from ur pores," the performer tweeted. "Pity people that speak ill of others because while some of us r dancing, the others r too afraid."
Fans showered both stars with love and praise. "Kelly! I have goosebumps with your words of wisdom!!!" one fan responded. 
"I enjoy your food shows, your cookbooks, your politics, your sports and humor. Ignore unpleasant people. You make the world smile," another assured. 
Watch:
Kelly Clarkson on Who Convinced Her to Do Talk Show
After nearly two decades in the industry, the Grammy winner is no stranger to facing criticism over her own weight and has not been afraid to respond—including that time she shut down the ridicule with four words. 
In 2017, someone tweeted,  "You're fat" at the American Idol champion. 
Her response? "....and still f&%king awesome."