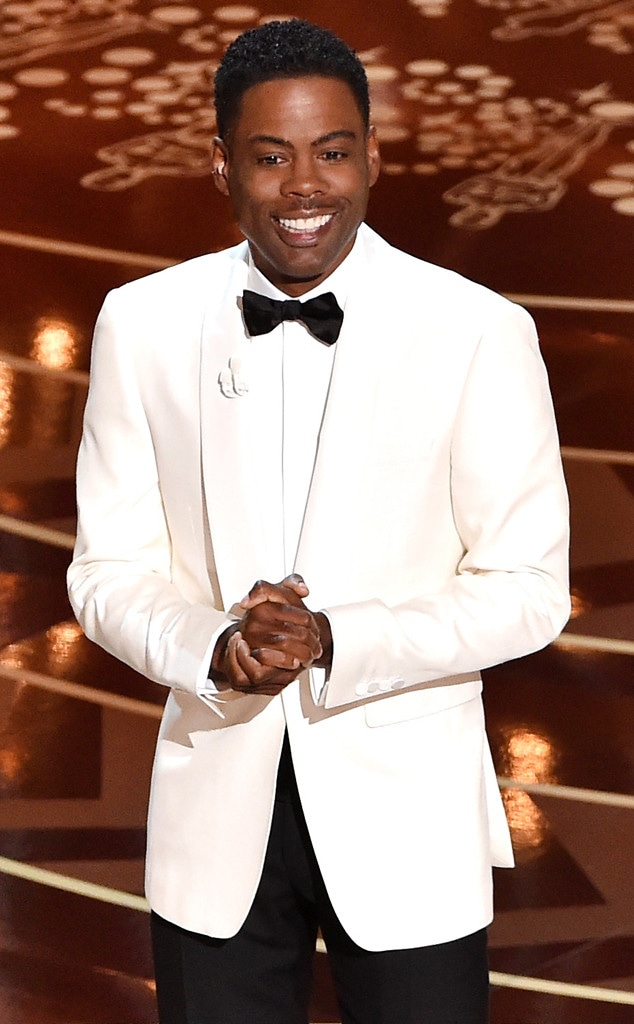 Kevin Winter/Getty Images
Do you want to play a game?
On Wednesday, the first trailer for Chris Rock's upcoming film Spiral: From The Book of Saw debuted—and it looks like it's going to be a wild ride.
Described as a re-imagining of the Saw franchise, this horror-thriller follows Rock's character Detective Zeke Banks and his rookie partner William Schenk (played by Max Minghella) as they try to solve a string of murders being carried out by a twisted mastermind. As Banks gets closer to the truth, he discovers that the investigation is linked to something eerily similar from the city's gruesome past and he finds himself at the center of the killer's sadistic game.
In the official teaser for the film, we see Rock suit up and spring into action once he gets word of a slain officer. "Whoever did this has another motive," the comedian says in a voice over. "They're targeting cops."
Struggling for answers, he joins forces with esteemed police officer Marcus, who is played by Samuel L. Jackson, to learn more about the killer. 
As the trailer progresses, the plot line for 2004's Saw unravels and Rock begins to receive a series of gifts and clues that bring him closer to the person behind the gruesome murders. 
At first, he timidly approaches an abandoned truck that has Jigsaw's red spiral spray painted on the door. In the next scene, he begins to open a blue present that appears to be sent by the killer.
Minghella's character says, "Someone's out there pulling all the strings." While handcuffed to a pipe and left without a plan, we see the Grown Ups star contemplating his next move as he holds a rusty saw. Look familiar? The shot is very similar to the scene in the 2004 film when Cary Elwes' character is forced to saw off his own foot to escape.