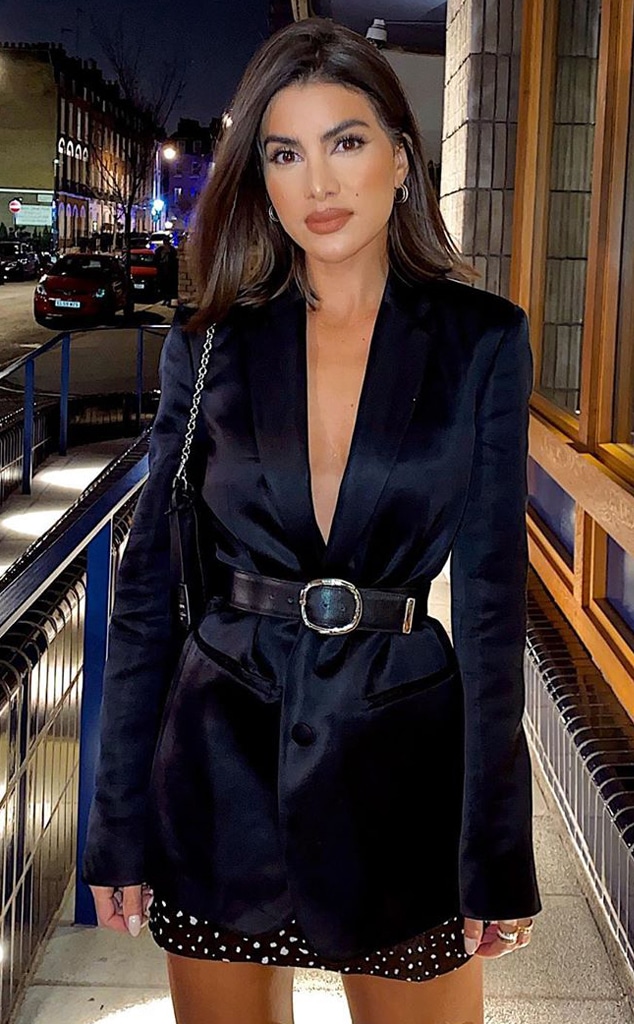 Instagram
Camila Coelho is opening up.
The 31-year-old beauty and design influencer revealed in an interview with People that she has epilepsy, and was diagnosed when she was 9 years old.
Recounting her first seizure, Coelho shared, "I remember this day clearly. I was playing with a friend and all of a sudden I feel my hands closing—my fingers, one by one."
"I told my friend, 'My hands are closing!' and she was like, 'Stop joking, Camila. I don't believe you,'" the Brazilian-born influencer continued. "Then I remember just fainting. When I woke up I heard my mom saying, 'Camila, are you okay? Just talk to me.' I wanted to respond, but I couldn't."
Coelho, who has 8.6 million Instagram followers and 4. 7 million YouTube subscribers, decided to share her story now because, as she said, she's "in a very happy place" and wishes she had decided to earlier.
Referencing her initial diagnosis when she was a kid, Coelho said, "My mom told me, 'Camila, you are a normal child. You are going to live your normal life. There's nothing you cannot do.'" At the suggestion of her mother, she kept her seizures a secret from the outside world. (The late Cameron Boyce also suffered from epileptic seizures.)
"It wasn't because she was ashamed," Coelho clarified. "It was to protect me."
She did resent the diagnosis and the limitations that came with it at first. As she revealed, "I felt different, and I didn't accept it. Why do I have to take medicine every night? Why can't I drink?"
Watch:
Cameron Boyce's Autopsy Reveals Cause of Death
Ultimately, she made a private choice. "I didn't tell my mom, I didn't tell my doctor—I decided to just stop the medicine," she shared. Everything changed, however, when she had a seizure in front of her high school classmates.
"It was the most terrible day of my life," she said of the day her classmates learned of her neurological disorder. "I felt guilty. I felt stupid. It's not like I actually wanted to drink or party. It was just that that little thing made me feel different."
That day ended up being a turning point in how she took care of herself. As Coelho said, "I learned something very important when I was 17. I have this medication that can take my seizures away. I know that a lot of people, even taking the medication, still have them. And there are people in the world who have much more severe diseases, so why am I complaining? Since then I've been grateful for my life every single day."
Now, the star hasn't had a seizure since 2011, when her doctors instructed her to stop taking the medication. She could still have seizures, though, which is why she continues to set boundaries in order to protect her health.
"I could be on 24 hours a day because I love what I do," she said of her career as a content creator. "I say a lot of 'No's.'"
As she went on, "There comes times I need to cancel a few things because I get scared that something's going to happen. I can't affect my health because of my professional career."
She credits her high school sweetheart and husband, Icaro Brenner, with helping her take a step back from her busy schedule when her health demands it.
You can check out Coelho's full interview in People and catch her first TV interview on CBS This Morning on International Epilepsy Day (Feb. 10).