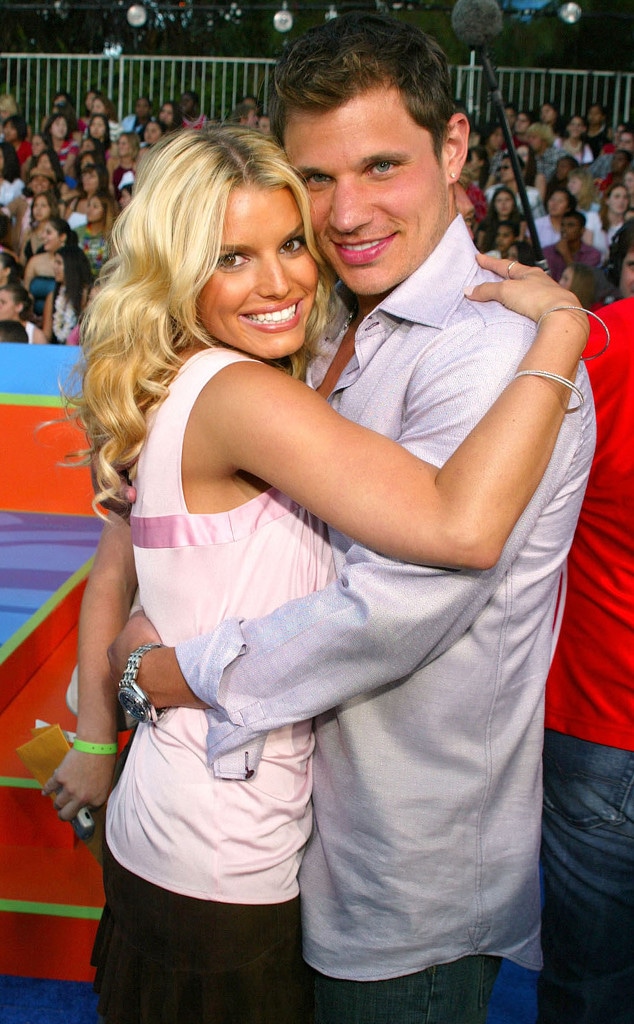 Jeffrey Mayer/WireImage.com
This, we swear, we didn't see coming.
Jessica Simpson proved once again that she's an open book while opening up about her 2006 divorce from Nick Lachey on The Dr. Oz Show. In a clip from her upcoming interview, the singer admitted that there is one thing she would have done differently when marrying the former boy bander: Sign a prenuptial agreement.
"I wish I would have signed a prenup," she told Dr. Oz. "And that's the funny thing is that Nick wanted me to sign a prenup, but I was, like, so offended."
Explaining that her naivety and strong love for Nick clouded her judgement, Jessica continued, "I was like, 'We're going to be together for the rest of our lives. We're saying our vows to God and in front of all of our family and friends. Like, this never gonna end.' And, we didn't sign a prenup."
This wasn't the only bombshell from the interview. After sharing her one regret from her divorce, the "Public Affair" singer revealed that the two do not have a relationship as of now.
Her and Nick's seven-year marriage is mentioned throughout her candid new memoir Open Book, where she details everything from what went wrong in their relationship to a night they shared together shortly after finalizing their divorce.
"We were young and pioneering our way through reality television, always miced and always on," she recalls of their MTV Newlyweds: Nick and Jessica days. "We worked and we were great at it but when it came time to being alone, we weren't great at it anymore."
She continues, "We really got crushed by the media and by ourselves. I couldn't lie to our fans and I couldn't give somebody hope that we were this perfect golden couple."
As for why she felt they didn't work off-screen and away from the cameras, Jessica explains that the 98 Degrees singer didn't really know the real her.
"I was really young and my success hadn't really begun. He knew me as this young innocent 18-year-old that had never been introduced to the world in so many ways," she writes. "I went straight from my father to him. Nick's very smart. He was eight years older than me, but he was also young."
Despite calling it quits and moving on from one another (Jessica is married to Eric Johnson and Nick is married to Vanessa Lachey), the "With You" singer says she has nothing but love for her ex.
"We meant a lot to each other and we always will. I want to be very respectful because I married him for a reason and we were together for seven years for a reason. He has a family now and I would never say anything to disrespect that."
Nick mirrored these sentiments during his recent visit to Hoda & Jenna on Monday, where he and Vanessa weighed in on Jessica's revealing memoir.
"I'll be honest, I obviously haven't read the book, so I don't know what she said or what she revealed there," he said. "But, certainly happy for her and her life, I know she is happy for us. There's definitely a mutual respect there, obviously it was a long time ago and we've all moved on."