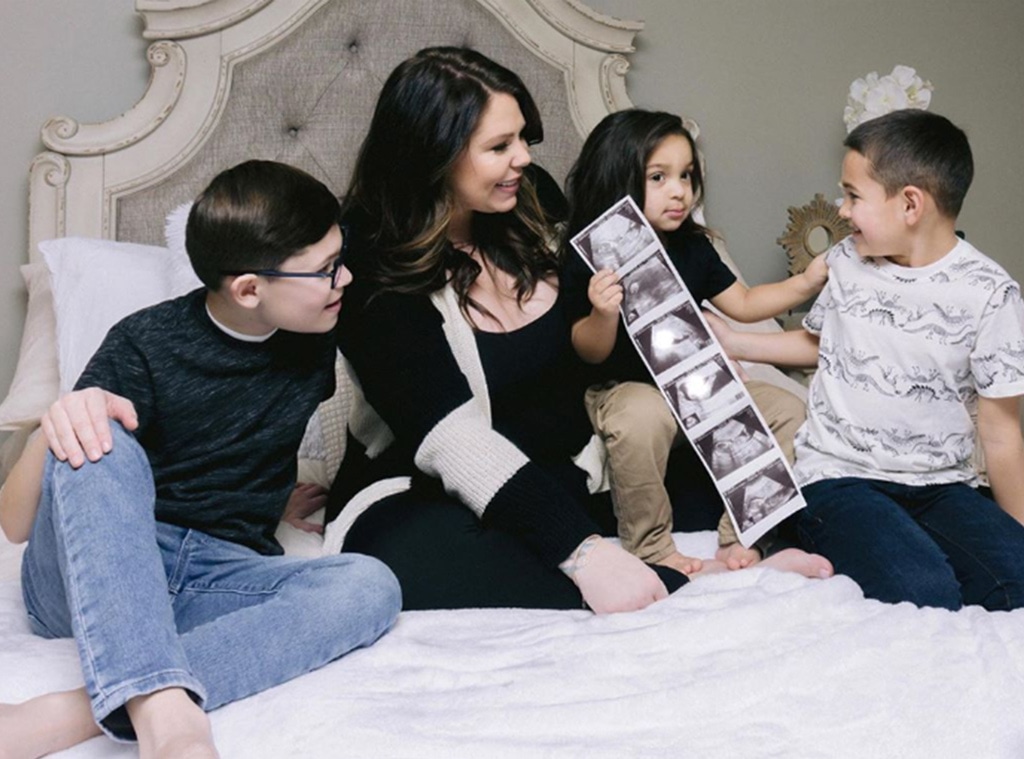 Jon Lloyd Jr. / @jonlloydjr
Kailyn Lowry is feeling the love!
Earlier today, the Teen Mom 2 star surprised her fans and followers by sharing some major family news on Instagram. As it turns out, she's expecting baby No. 4.
"We're confirming the news, baby #4 is coming soon!" Kailyn shared on Instagram. "I'm almost 16 weeks pregnant & it's been a rough few months this time around. I've had nausea, morning sickness, and absolutely no energy. This week I'm starting to feel a bit better and I'm really hoping it stays this way!"
As soon as the news was made public, fans and followers expressed excitement on social media. As for Kailyn's co-stars, they were just as happy for the proud mom.
"Honestly, I'm so happy for Kail and her boys! What exciting news," Leah Messer shared with E! News exclusively. "I have a feeling this might be the little girl she has always wanted. However, happy and healthy is all that matters. I can't wait to meet him or her!"
And while Kailyn has had her fair share of disagreements with Jenelle Evans, the former Teen Mom 2 star couldn't help but send her best wishes.
Watch:
"Teen Mom" Kailyn Lowry Shares Baby Lo's Latest Milestones
"Congrats. Maybe this time it will be a baby girl," Jenelle shared with us. "I wish her the best."
Kailyn is already the proud mom to three boys named Isaac, Lux and Lincoln. At this time, Kailyn is not sharing the father of baby No. 4 but is hoping to share more on her Coffee Convos podcast in the future.
"Secret is out!" co-host Lindsie Chrisley shared in the comments section. "So happy for another little peanut."
Perhaps the pregnancy news shouldn't be a complete surprise to Coffee Convos listeners. During a November episode, Monica Ten-Kate—AKA Monica the Medium—appeared on the show and sensed a pregnancy for Kailyn.
"We recorded the podcast on November 12," Monica shared in the comments section. "I just love when the validations from spirit keep on coming #WatchingOver #AlwaysWithUs."
Congratulations to Kailyn again on her expanding family!