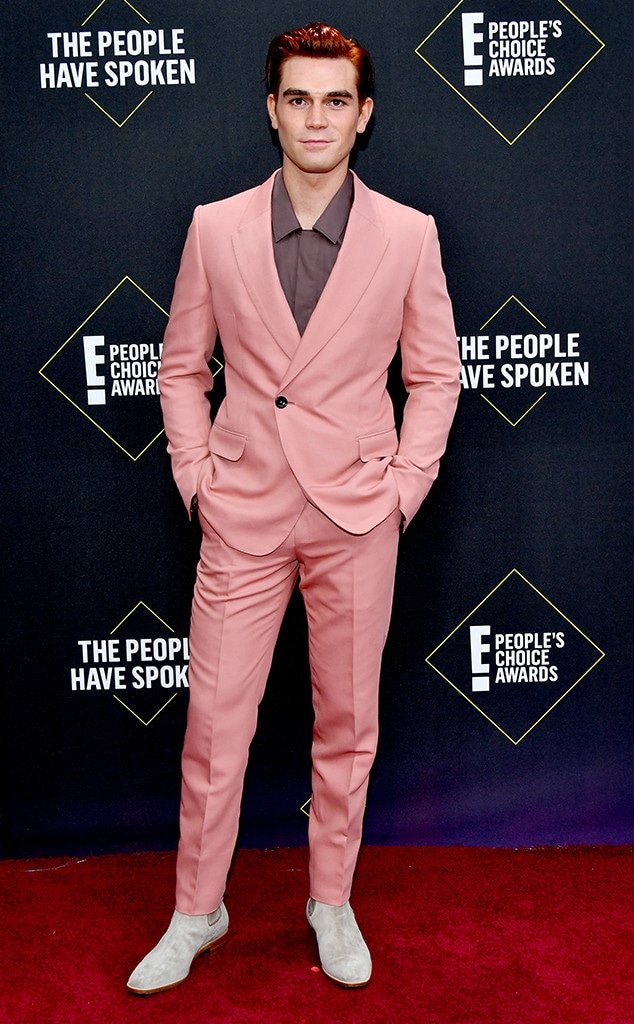 Amy Sussman/E! Entertainment/NBCU Photo Bank
According to KJ Apa, it was "love at first sight."
Late Monday, the Riverdale star seemingly confirmed he is in the midst of a new romance thanks to a single snap. On his Instagram page, the actor posted a photo  of himself in what appears to be the middle of a kiss with a mystery woman whose hat is concealing her face. 
The two appear to be smooching outside in their outerwear, Apa with a drink in hand. 
"Coup de foudre," the star captioned the shot, which translates  to "love at first sight" in French. 
While it's unconfirmed who Apa is sharing the moment with, according to the Instagram comments on the post, fans think she's model Clara Berry. 
Coincidentally, Berry last posted a photo of herself in Paris with a French caption. Are these two together in the city of light?
While we'll just have to keep our eyes peeled for more clues from the star, Apa doesn't strike us as someone who takes dating lightly. 
"I think I'm just waiting for the right time, right girl," he told Cosmopolitan in 2017. "I'm pretty busy at the moment. I don't know how much I have to offer to someone right now."
The following year, it sounded like he was more open to the topic. 
Watch:
KJ Apa's Best Dating App Tips
"I've changed for sure. But that's all I really want to say. Well, that, and I'm really happy," he told Seventeen in April 2018 when asked if he was looking to start dating. In July, he was spotted holding hands and exchanging a kiss with his A Dog's Purpose and I Still Believe co-star Britt Robertson at a Comic-Con 2019 party. 
"The thing is, I don't think it matters whether you're looking for a relationship or not," he told Seventeen. "It's not for us to decide when we meet the love of our lives."
Maybe that time has finally come!