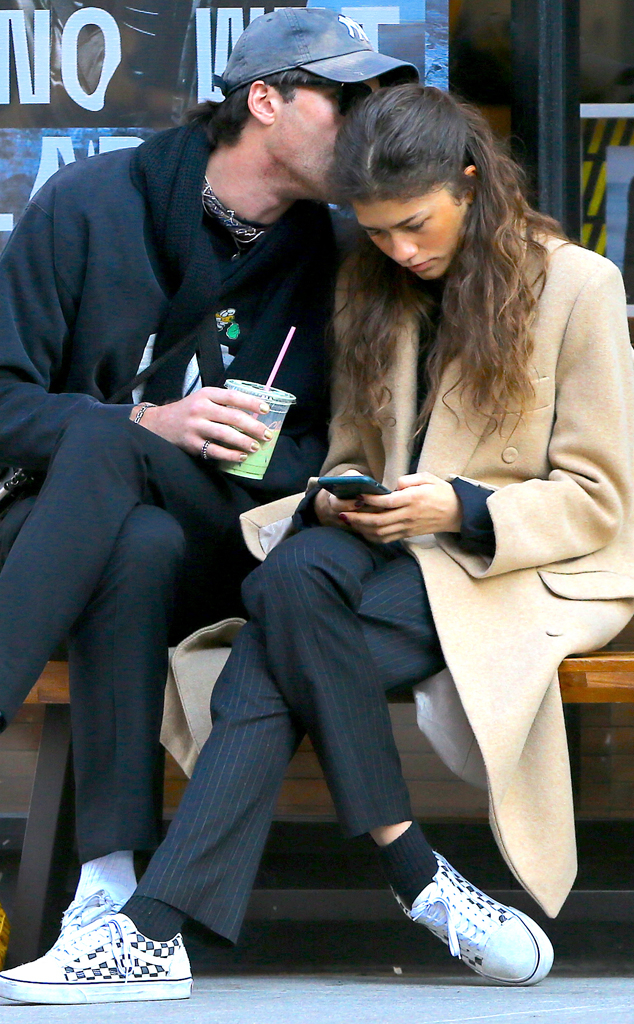 AbacaPress / SplashNews.com
More than friends?
Rumored couple Zendaya and Jacob Elordi have been in denial about their possible romance for some time now. The pair has adamantly denied any speculation of being together, but new photos of the two feature them looking quite cozy together. The two were spotted spending time in the Big Apple together when paps snapped a pic of Jacob sweetly kissing the Euphoria star on the head.
"They were showing each other things on their phones and laughing," an eyewitness told E! News. "She seemed to be really enjoy being with him. At one point he reached over and kissed her on the forehead. She had a big smile on her face and was very comfortable with them."
Later on during their afternoon outing, the source said Jacob snapped several photos of Zendaya with his camera. "They walked in sync and looked happy together. Zendaya couldn't help but break into a big smile from time to time. At the end of their date, Jacob hailed a cab for them and got the door for Zendaya. She hopped in and looked over at him with a big smile again," the eyewitness described.