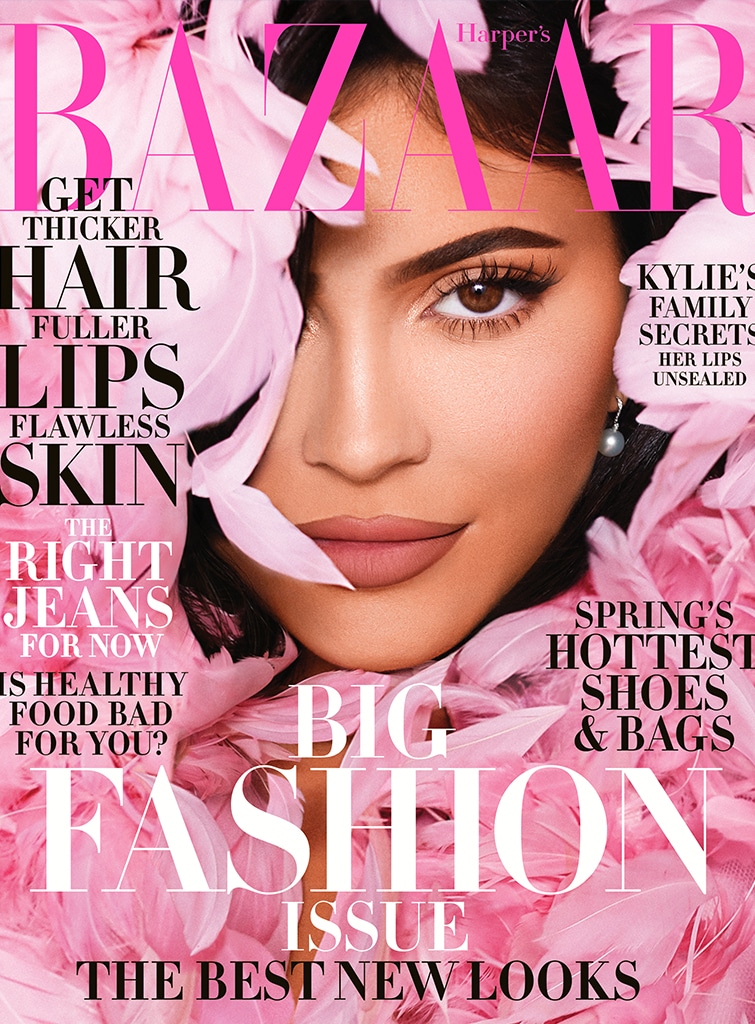 Morelli Brothers
It's Stormi Webster's world... and her parents are simply living in it.
On Saturday, Kylie Jenner and Travis Scott's daughter celebrated her second birthday with a lavish party, which was appropriately themed "Stormi World."
The former couple, who split in October 2019, reunited for the special occasion, which is something they've been doing around major holidays, birthdays and more events that relate to their baby girl.
Just two months ago, a source told E! News the two are on "good terms" and will continue to co-parent their little nugget.
"They want to keep things 'normal.' Travis is invited to all of the family events and will be there," a source previously shared. "Him and Kylie are on really good terms and want to spend every occasion together as a family of three. Kylie would never shut Travis out of holidays with Stormi and she is glad that he is included. Stormi is their first priority."
Now, Kylie is ready to share those same sentiments about co-parenting herself.
In a candid interview with Harper's Bazaar, the 22-year-old beauty mogul opened up about motherhood, how she's raising Stormi in the spotlight and if more kids are in her near future.
"We have such a great relationship. We're like best friends," Kylie told the publication about successfully co-parenting with Travis. "We both love Stormi and want what's best for her. We stay connected and coordinated."
"I think about [my parents] in situations with Stormi, what they would do," she continued. "They were very hands-on with me, and I want the same for Stormi."
With that in mind, the Keeping Up With the Kardashians star also knows what it's like to grow up in the spotlight when you have a famous family.
"I think about it a lot because the world is just so crazy now. Exposing her to all of the negativity that comes with the internet, I think about that too," she expressed. "I'm just trying my best, even though she's still little, to remind her how blessed we are and that this isn't normal, the way we live. It's just our life."
She added, "People want to take pictures. I think she would feel differently if I was always covering her face like, 'Don't look!'"
At the moment, Kylie revealed she isn't thinking about baby number two.
Watch:
Kylie Jenner's Best Mommy 101 Moments
"My friends all pressure me about it. They love Stormi. I definitely feel pressure to give her a sibling, but there's no plan," she said.
However, coming from a big family, the 22-year-old knows how important it is to be surrounded and supported by so many loved ones.
"I think it's a rare situation when your entire family is in the same position as you. I think that has a lot to do with why we are still us," Kyle explained. "We all keep each other grounded. Kim [Kardashian] or Khloe [Kardashian] or Kendall [Jenner] can't just start acting different one day."
"We all keep each other in check and support each other," she continued. "I have their support, and I can always run to my mom or my dad or my sisters, and they all know what we're going through."
Read Kylie's full interview on Harper's Bazaar, where she touches on her Kylie Cosmetics empire, being a pop culture influence and more. And to see inside the glossy, which features breathtaking images of the reality TV personality and her daughter in the March issue, you can grab the magazine starting on Feb. 18.