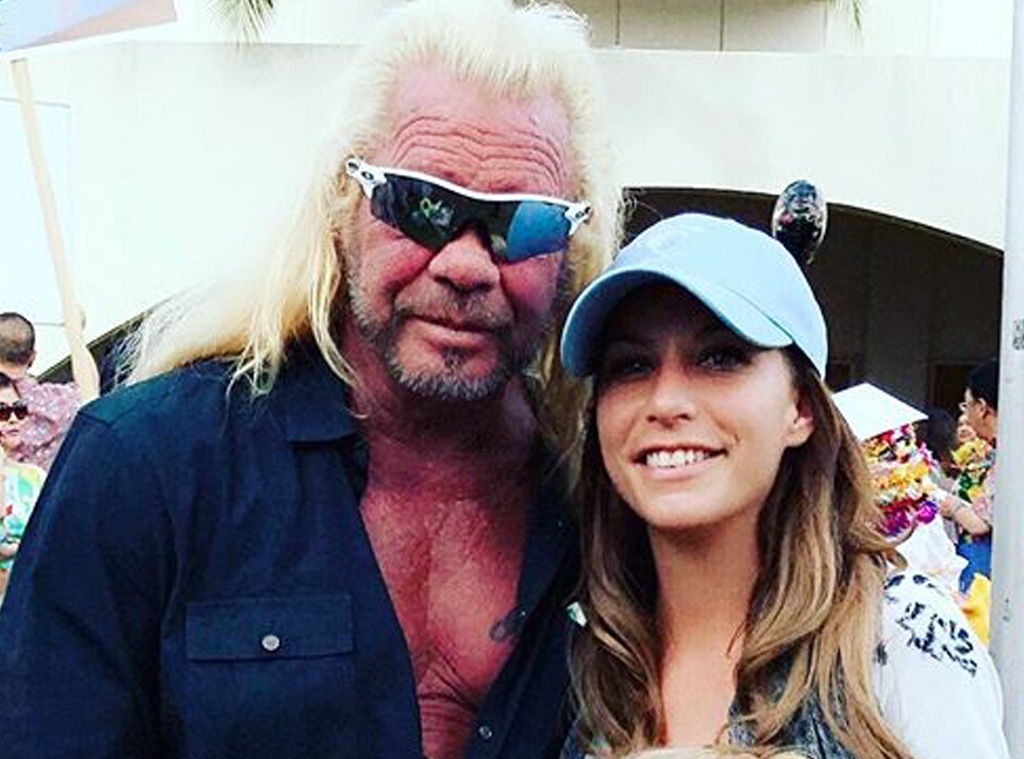 Instagram
Dog the Bounty Hunter's daughter has found herself in a legal situation.
Honolulu Police confirm to E! News that Lyssa Chapman was arrested for alleged harassment and resisting arrest Thursday night just before 10 p.m. local time.
While details surrounding the arrest are scarce, we're told the legal situation occurred in the Kaneohe area of Hawaii at her home. Lyssa has since bailed out.
Hours before her arrest, Lyssa shared some cryptic messages on Twitter such as "sipping tea" and a photo of a woman with the message, "I tried to follow my dreams but now I have multiple restraining orders."
She also shared a quote from Tupac that read, "Just because you lost me as a friend doesn't mean you gained me as an enemy. I'm bigger than that. I still wanna see you eat, just not at my table."
While it's unclear who Lyssa allegedly harassed before her arrest, the famous daughter of Dog has recently made some headlines.
Earlier this month, speculation that Dog was dating Moon Angell hit the web. Soon after, Lyssa decided to speak out about her father's love life on social media.
Watch:
Beth Chapman Passes Away After Cancer Battle
"If someone who met your family by dating your brother, tried to date your father after your step-mom died what would you do?" she asked her followers in a since deleted tweet. "If you went to your mothers closet and saw she moved all her clothes and replaced them with her own, what would you do? #ItsNotWhenOrWhyItsWho."
She later wrote, "My dad is a GROWN ASS MAN. His money. His dynasty. But you can guarantee that my name is not going down in history as a person who supported this."
On Monday's all-new Dr. Oz Show, Dog and Moon will sit down together and set the record straight on their relationship.
In preview clips for the show, it appears a marriage proposal may have taken place. In fact, Dr. Oz asks the couple how they would describe their relationship.
"It has to be intimate because there are a lot of powerful things going on with Dog," Moon shared on the show.