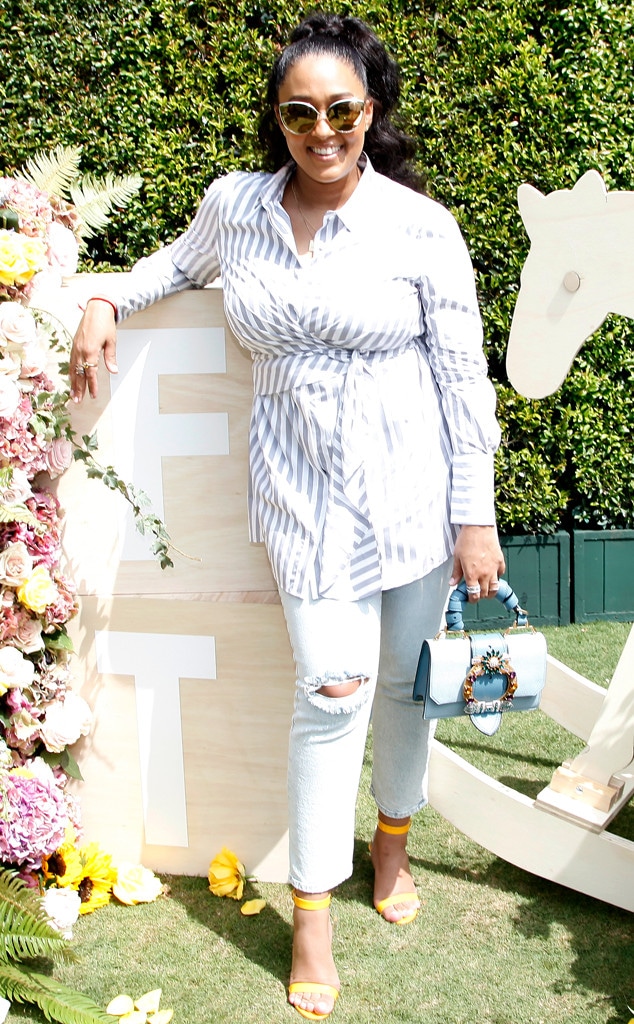 Tibrina Hobson/Getty Images
New hair, who dis? 
Sister, Sister star Tia Mowry has switched up her look and is starting off the year with a fresh new cut. The mom of two took to Instagram to show off her cut, and shared her thoughts on self-care and making sure you make time to love yourself and do what feels right for you. 
"It was time!" she captioned the cute new hairstyle photo. "#shorthair #dontcare #skin #nofilter #nomakeup This.Is.Me #selfcare isn't selfish." Of course leave it to Tia to be an advocate for living your best life at all ages and all stages. Tia has always been open and honest with her fans and sharing her life story. 
In November, she opened up in a candid interview with Romper for their holiday issue, and shared stories of her journey of returning to work after giving birth to her second child Cairo Hardrict in 2018. 
"I was on a show called The Game, and I was constantly in lingerie on that show, so I felt pressured," she revealed. "This time around I said, 'You know what? This is me, and this is where I am now, and if someone wants to hire me, then this is what they're going to get.'"
She also infused a little humor into explaining her joys and struggles with breastfeeding. "First of all, I am not afraid to say this," she shared. "But I literally have to pick up my boobs to see my waist… Literally haul them up and be like, 'Oh, there it is.'"