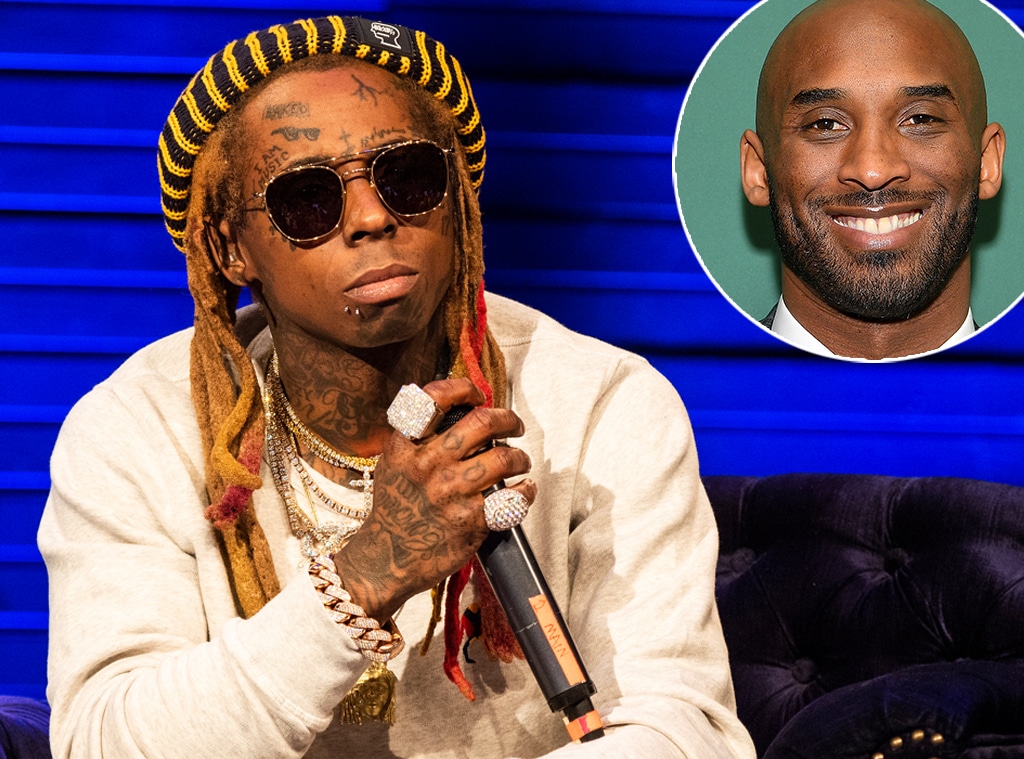 Erika Goldring/Getty Images, Dia Dipasupil/Getty Images for BN
Lil Wayne is honoring Kobe Bryant in the most special way.
On Friday, the "A Milli" rapper released his latest studio album Funeral and paid tribute to the fallen athlete, who passed away on Sunday in a fatal helicopter crash, with his song "Bing James" featuring Jay Rock.
For the eighth track's outro, the Lakers superfan left a 24-second-long silence to honor the NBA superstar's numbers when he played for the L.A. Lakers. In addition to the moment of silence, Lil Wayne's lyrics also reference his favorite basketball team by calling out their signature uniform colors: "Yellow pill, purple drank."
This isn't the only way the "6 Foot 7 Foot" rapper has honored Kobe. Once news of the legendary basketball player's passing broke, Lil Wayne took to Instagram to pay tribute. Sharing a throwback picture of himself and Kobe giving each other a fist bump, the rapper wrote, "Forever love. 824."
Lil Wayne is among several musicians to honor Kobe. Fellow rapper Drake posted a picture of the "Farewell Mamba" jacket he sported during the L.A. Lakers icon's final game in 2016, writing, "it can't be." Feeling the loss, Cardi B shared a sweet photograph of Kobe, his wife Vanessa Bryant and their children, captioning the post, "Unbelievable." At the time of his passing, Chris Brown wrote "DEVASTATED!! RIP KING," and later debuted a painting he had made in honor of Kobe.
Taylor Swift also joined the sea of tributes with a post of her own. "My heart is in pieces hearing the news of this unimaginable tragedy. I can't fathom what the families are going through," she wrote. "Kobe meant so much to me and to us all. Sending my prayers, love, and endless condolences to Vanessa and the family and anyone who lost someone on that flight."
Watch:
DJ Khaled, Common & More Remember Kobe Bryant at 2020 Grammys
Also sharing her condolences was Pink, who wrote, "My heart is absolutely broken today, hearing this news. I am sending light and love and prayers and healing to this beautiful family. 'he or she who has loved and been loved, has lived' RIP."
Justin Bieber penned a tribute to Kobe, writing, "It can't be. You always encouraged me mamba," Justin Bieber wrote on Instagram alongside a photo with Kobe. "Gave me me some of the best quotes that we smile about to this day.! Love you man!"