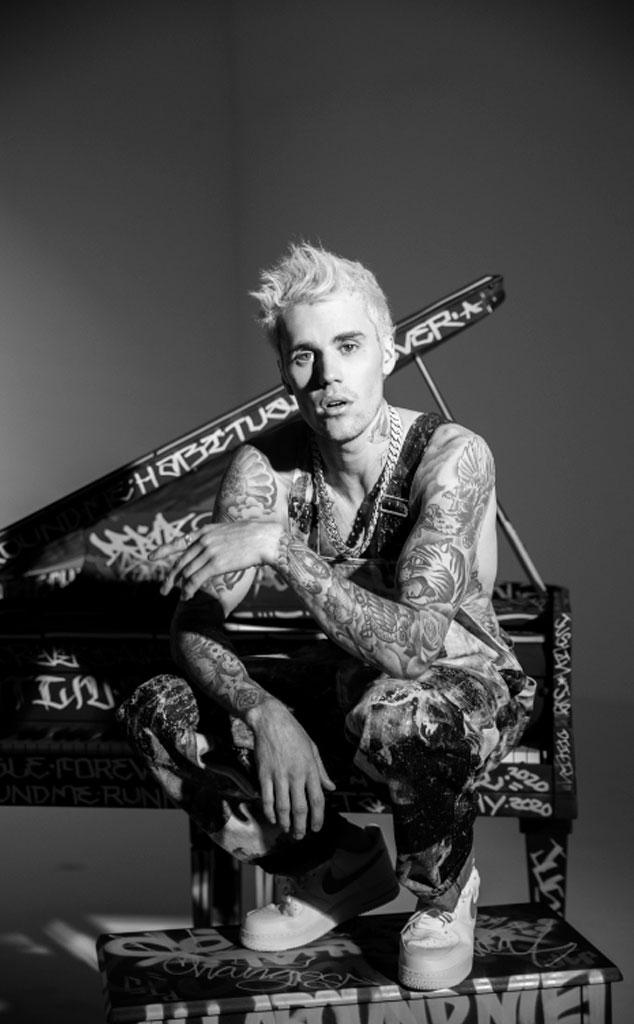 Courtesy of YouTube Originals
Beliebers, are you ready?
Justin Bieberis ready to pull back the curtain and let his fans in on what it's like living your life out in the spotlight, what his journey has been like growing up in front of the whole world and what his journey back to what he loves doing the most—making music and performing—has been like these last couple of years.
Not only that, but the docu-series proves just what a force his wife Hailey Bieber is by his side.
The first episode, similar to what fans saw from the trailer, begins with footage of the "What Do You Mean?" artist announcing his Purpose Tour on the Ellen Degeneres Show and then cuts to footage of the singer announcing that he was canceling the remaining dates on his tour in 2017.
Fast forward to 2019, Season then introduces Justin once more.
"I'm an artist, I make music. I started making music when I was really young. It helped me escape from a lot of the things that I felt like I was going through at the time or that I was going through at the time," Bieber says onscreen. "And I'm excited to share my journey with you. I think I'm getting a little in my head about it."