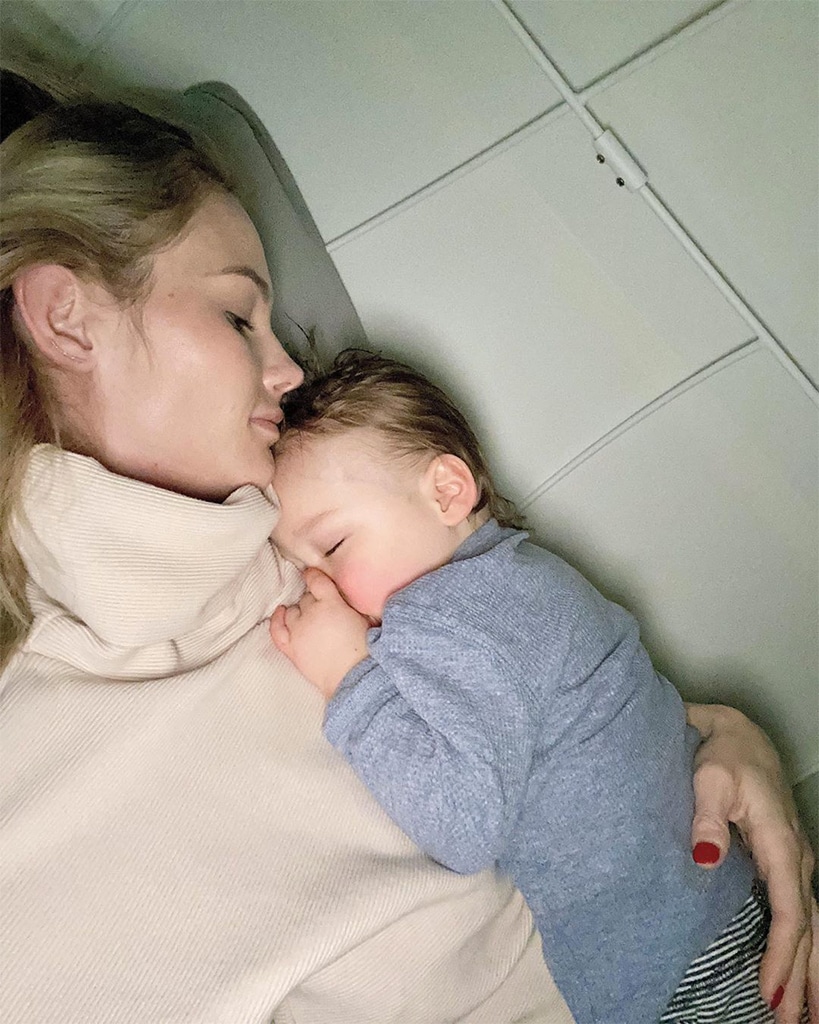 Instagram / Meghan King Edmonds
Meghan King Edmonds says her and ex Jim Edmonds' 1 and 1/2-year-old son Hart is "doing really well" following last year's diagnosis of irreversible brain damage, adding that his siblings are cheering him.
Last year, the former Real Housewives of Orange County star and co-host of the Intimate Knowledge podcast revealed that the boy, one of the couple's twins, had minor Periventricular Leukomalacia, a type of brain injury that affects premature infants and was likely the cause of rigidity in Hart's muscles, delayed physical milestones, lack of fluidity with arm and leg movements, stiffness in his joints, weakness in his lower back and his favored use of his right side. He has since started therapy.
"We are neurotypical people and he is not. He has a neurological brain injury so he just needs a little extra oomph to get him to where we are and he's doing really well," Meghan told E! News at the 2020 iHeartRadio Podcast Awards in Burbank, California on Friday. "He works so hard and it's the cutest to see my other two kids cheering him along."
"The bond that I experience with special needs is one that I would have never experienced had he didn't have special needs," Meghan continued. "It screws with my mind because I don't want him to have this problem while at the same, I would never have this bond if he didn't have this problem. It sucks the life and energy out of me—not only having to focus on his therapy day to day, but looking into clinical trials, homeopathic potential studies all over the world—it is so incredibly draining."
She added, "I think there are a lot of parents who just accept their child's diagnosis and then there are parents that are more like myself," she said. "I will do anything that it takes. And neither way is wrong. It's such a learning experience trying to figure out how you grieve this child that you thought you would have while trying to help him at the same time."
Watch:
Meghan King Edmonds Breaks Silence Amid Jim's Cheating Scandal
Meghan said she feels guilty about taking attention away from the two.
"And not only them, my career or my romantic relationships or my friendships," she said. "It's such a balance and something I never thought I'd experience ever."
She said she thinks Aspen is jealous that Hart is in therapy.
"So we started hug therapy," Meghan said. "We'll just hug for awhile."
The reality star also talked about her private life following her and Jim's breakup.
"I'm focused right now on my kids," she said. "I'm not saying no to love but it's not something I'm actively seeking now other than literally catching my breath after the past couple of months."