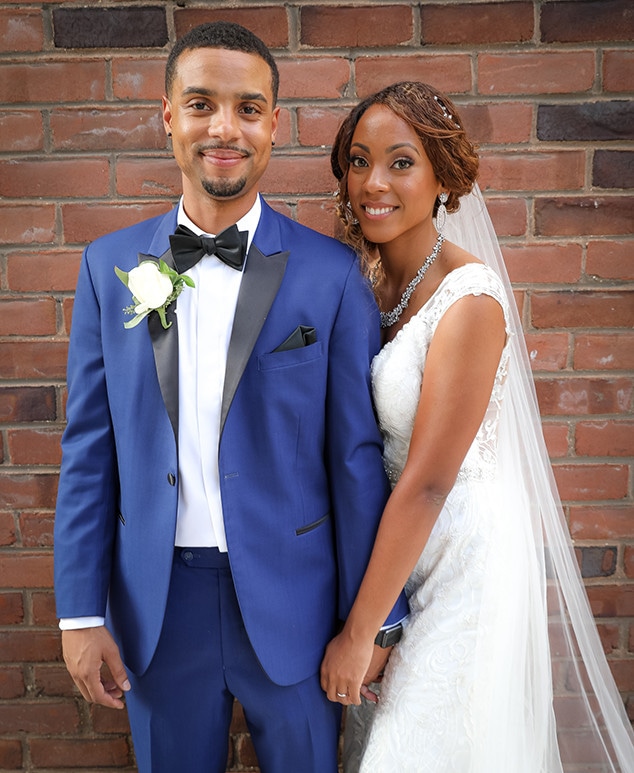 Belinda Green
Talk about a plot twist!
One week after viewers watched Married at First Sight's Taylor Dunklin and Brandon Reid say "I Do" on the Lifetime reality show, E! News can confirm their marriage is in jeopardy.
According to court documents obtained by E! News, Brandon filed for an annulment on January 2—just one day after the season premiered.
"As with any union, some end up happily ever after, and others don't," Lifetime said in a statement to People, who first broke the news. "Continue to watch MAFS to see what happens with Taylor and Brandon."
During last week's episode, viewers watched Taylor and Brandon get married at first sight. During the ceremony, the couple shared their vows for one another leaving guests in tears.
"I don't know what the future will hold for us, but I promise that I will remember that you are going through the same exact experience as I am. I'm not perfect but I will make mistakes and I will do my best to own them and become a better man," Brandon shared. "My only hope is moving forward from today is that we smile, laugh, dream and grow together."
As for Taylor, she couldn't help but also share her hopes for a successful marriage—even if it was formed in an unconventional fashion.
"God has a way of bringing us together. It's not by chance but by faith that we are both here today," she shared. "I know that we were matched for a reason and I vow to be committed what those reasons are."
As for why the relationship didn't work out, fans will likely receive more clues as the season progresses.
"Brandon and Taylor's marriage seemingly took a turn when neither could see the bigger picture," a source close to the couple shared. "On paper, people could see why the two would make sense, but marrying a stranger takes even greater effort to prove long lasting."
Watch:
9 Most Unexpected Couples of 2019
As viewers of the Lifetime show know, couples are matched by a group of experts before getting married at first sight. Cameras roll as the newlywed pairs explore the next eight weeks of life as husband and wife.
At the end of the experiment, each couple will decide if they want to stay married or get a divorce. As it turns out, the show (produced by Kinetic Content) has had more than a few success stories. Just take a look in our status check-in below.
Married at First Sight (produced by Kinetic Content) airs Wednesday nights at 8 p.m. only on Lifetime.