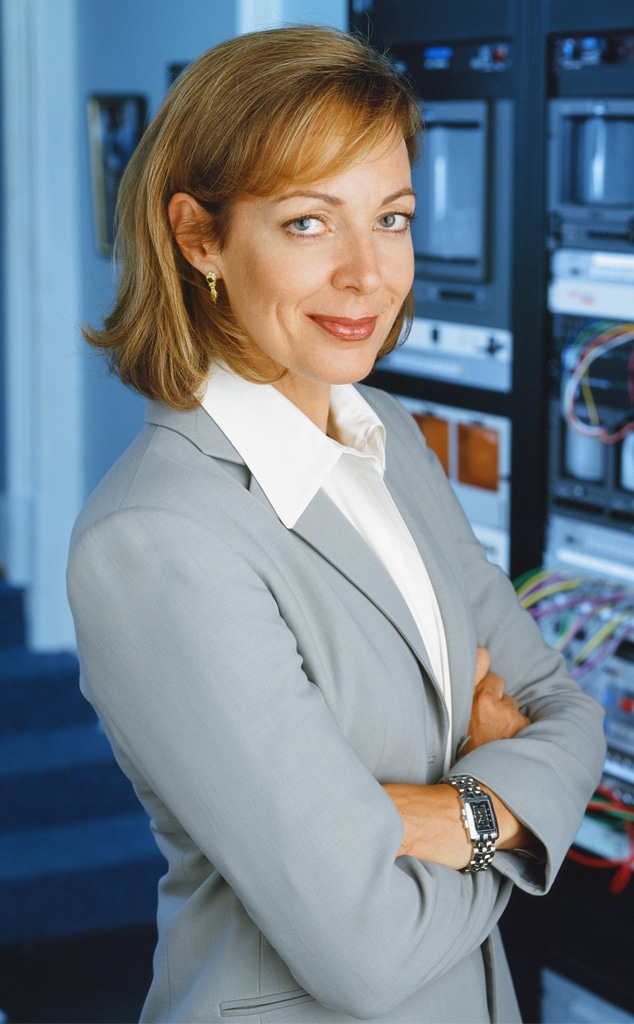 NBCU Photo Bank
Sorry, fans of The West Wing! Allison Janney doesn't think a reboot is going to happen.
The 60-year-old actress explained why during Tuesday's episode of Jimmy Kimmel Live!.
During the interview, Jimmy Kimmel suggested it would be difficult for the show's creator, Aaron Sorkin, to use the original characters.
"Martin Sheen could maybe be, like, president of his retirement community or something," the late-night host quipped, mentioning the Jed Bartlet character. "He's not the president on the show anymore."
While Janney said the decision would ultimately be Sorkin's call, she admitted revisiting the program's characters would not be easy.
"No, I don't think it will happen, but it's nice to think about," Janney, who played C.J. Cregg, said. "I think everybody wants to think about it now because, you know, it was a Camelot administration on The West Wing. It was the way you hope that people in government [would be]."
This wasn't the first time the possibility of a reboot had been discussed. During a recent interview on Popcorn Talk's I Could Never Be, Richard Schiff said he had a "great idea" for a reboot.
"I pitched it to Aaron. He loved it," the Toby Ziegler star said earlier this month. "I don't think it should be in the White House. I think that's overcooked. You know, my image of a show in the White House now is something like House of Cards, which is more apropos for the current administration. And Veep. You combine Veep and House of Cards, you've got this administration. It's a great idea. Aaron, I'm sure, will either take some of that, none of it or all of it—if it ever happens, but he's so busy."
He also later claimed, "Aaron has said he wanted it to happen."
"He might go with a new administration, in which case, you know, some of us might show up as consultants or whatever in that administration," Schiff continued. "It makes no sense, maybe one or two of us would be in the White House."
Watch:
Allison Janney - 2019 Oscars E! Glambot
Joshua Malina also posted a picture of him having dinner with Sorkin and a few former co-stars, including Bradley Whitford and Janel Moloney, in 2018. He captioned it "talking reboot." But before fans get too excited, they should know that Schiff said Malina "keeps giving hints that it's going to happen just to mess with people."
Watch the video to see Janney's interview.