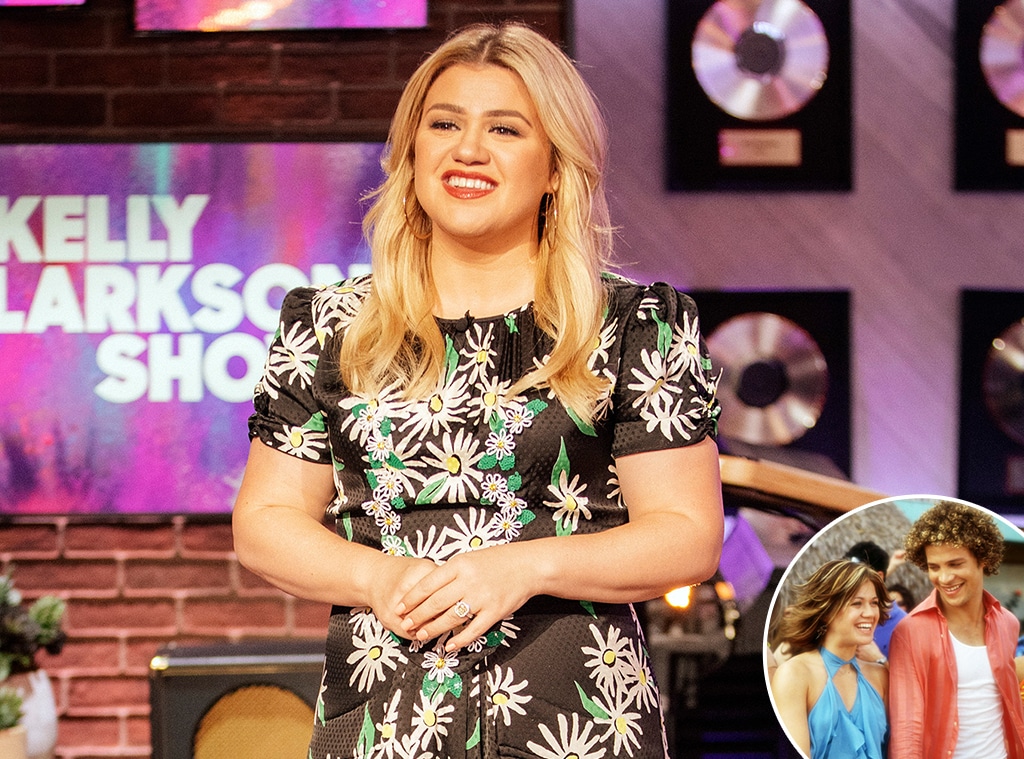 Weiss Eubanks/NBCUniversal, Jon Farmer/20th Century Fox/Kobal/Shutterstock
Put some respect on From Justin To Kelly's name.
During an appearance on The Kelly Clarkson Show, Jerry Springer and Kelly Clarkson commiserated over the fact that, despite their long careers in Hollywood, they each have only made one movie. And let's just say they don't rewatch them now.
As Clarkson pointed out to the famed daytime TV host, "You also made a movie."
As Springer responded, "And so did you, fancy pants."
Make a movie, she did. Quickly following her American Idol win in 2002, Clarkson starred alongside her American Idol runner-up Justin Guarini in 2003's From Justin To Kelly. It was a movie musical about Clarkson and Guarini's characters meeting at the beach during Spring Break, but texting (being a new thing in 2003) caused some drama. It was amazing.
In her interview with Springer, Clarkson revealed that doing the movie was more of a requirement than it was a dream. As she revealed, "And mine was contractually obligated. It was horrible. How was yours?"
"Horrible!" Springer quipped in response.
"Yeah! Razzies for the both of us," she exclaimed, referencing the Golden Raspberry Awards.
As Springer explained, his 1998 movie Ringmaster was a comedy based on The Jerry Springer Show, which was at the height of its fame in the '90s.
The two stars went on to have successful careers despite the films, but Clarkson has spent a lot of time joking about the musical since.
During the premiere episode of The Kelly Clarkson Show, the 37-year-old hosted an American Idol reunion with Paula Abdul, Simon Cowell, Randy Jackson and Guarini. The minute Guarini sat down, they started talking about the movie.
"It's great to be here, it's great to see you all looking so wonderful again," Guarini started off. "And thank God that we're so much more than that movie."
In a 2017 interview with Rolling Stone, Clarkson teased that she would fire her nanny if she ever let her daughter, 5-year-old River Rose Blackstock, watch the flick.
Watch:
Kelly Clarkson Dissects Her Fashion Evolution
"I have a little joke with our nanny," she said at the time. "Because she told me she loves that movie. She was like, 'My roommate and I used to watch it all the time! I'm totally going to show your daughter From Justin to Kelly.' I'm like, 'I will fire you.'"
Do yourself a favor and find a way to watch From Justin To Kelly. It's the most early 2000s movie you will ever see.
(E! and NBC are both part of NBCUniversal.)