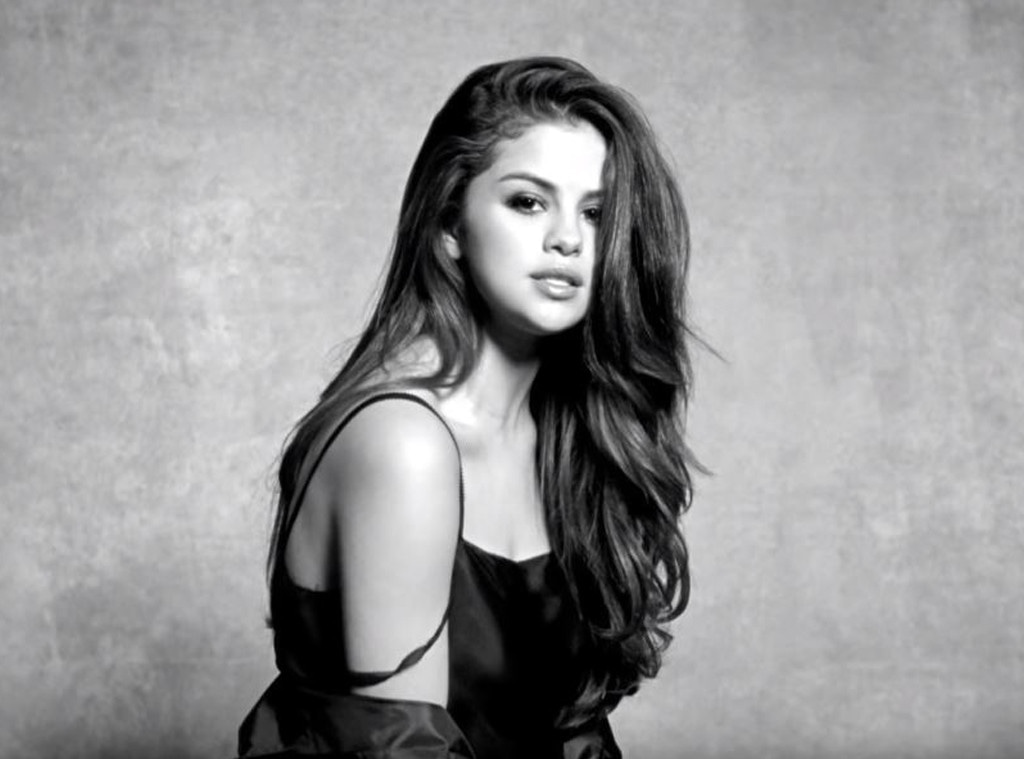 YouTube
After publicly battling with health issues and having the tabloids follow her every move when it came to her romantic relationships, Selena Gomez is reclaiming her narrative through her music. 
A week after the release of her third studio album, Rare, the 27-year-old singer spoke to Billboard about how her latest album helped her find peace. 
"I wanted a record that made people feel something," she told the publication. "Whether that was a hard relationship to get through, or gaining your confidence back, or being okay with just having fun. So there's different layers to it, and I'm so grateful that it ended up becoming what it is now, after four and a half years." 
Despite a successful outcome, the recording process wasn't always pretty. 
When asked about the song "Vulnerable" from her latest album, Gomez shared that it's one of her "favorites" on the album because it focuses on the strength it took her to take leaps of faith despite the outcome. "It is saying, after completely being depleted from life or whatever... I turned bitter for a while. I was extremely bitter and very dry. I was just disconnected to my feelings for so long," she said. 
Gomez added, "But I go to therapy, I talk about everything that I'm walking through. I felt like, "Why do I do this? Why do I give myself away to people, even if it's just friends or random people? Why do I do that?" And I realized it is because one of my strengths, that I thought was a weakness, is being vulnerable. So when we worked on the song, that's exactly where it started. If I can give you all of myself, are you able to take that, and take care of that? And if you're not, then I'm still gonna be who I am. I'm just not gonna have you in my life, but I'm gonna continue to be who I am."
Throughout the interview, Gomez also speaks on whether some parts of Rare were difficult to record for her at the time and whether it can be difficult for her to go back and listen to them now. 
Gomez continued, "What's interesting is that the songs... just mean something different to me now. And I think that's a huge reason I waited. I didn't want to be triggered by the same things—I wanted to get out what I was feeling, and then I wanted to celebrate it. And that's what happened."
Watch:
Selena Gomez Had "Panic Attack" Before AMAs Performance
For Gomez, the song that seemingly was the most difficult to write was "Lose You to Love Me." 
"When I wrote the song... I was kind of a mess. It was really difficult for me," Gomez tells the publication. However, by the time she had to shoot the music video (which premiered back in October), Gomez shares it had a "completely different meaning, and it was so freeing." 
The singer made her comeback performance at the 2019 American Music Awards, performing "Lose You to Love Me" and "Look at Her Now." 
Vivien Killilea for SiriusXM
"It was actually fun for me—I think, because I let it go, it actually meant that I let it go within myself as well. And I couldn't have asked for a better way to close a chapter in my life," Gomez said of how her hit single, which has already hit the top of Billboard's Hot 100, made her feel after the writing process was done. 
Now, since her album release—Gomez has been busy making press appearances and looking more radiant and triumphant than ever. 
During an appearance on Monday's The Tonight Show Starring Jimmy Fallon, the singer also revealed to host Jimmy Fallon that there are more songs she recorded that didn't make the final cut. 
"There are a few other songs that I couldn't help but want to exist," Gomez told Fallon. "I can't really tell when, but one of my favorite tracks is called "Boyfriend." So, I can't wait for people to hear that one." 
All in all, with Rare, Gomez is ready to tell her story after holding back and holding in for so long. 
"There came a point in my life where there were so many things being said on my behalf, and I found myself protecting people that didn't really protect me, but I had a right to say my side of the story," Gomez told Fallon last night. "And I felt like that was so liberating because it almost felt like I had let it go, personally, inside of me once it was out."